Looking to switch the social profile you're viewing or scheduling for on the Calendar? This article will outline how that's done.
Switch Between Social Profiles on Web
From your Later account, click the Access Groups Selector to go to the Access Group you'd like to manage
Note: Multiple Access Groups are only available select paid Later plans.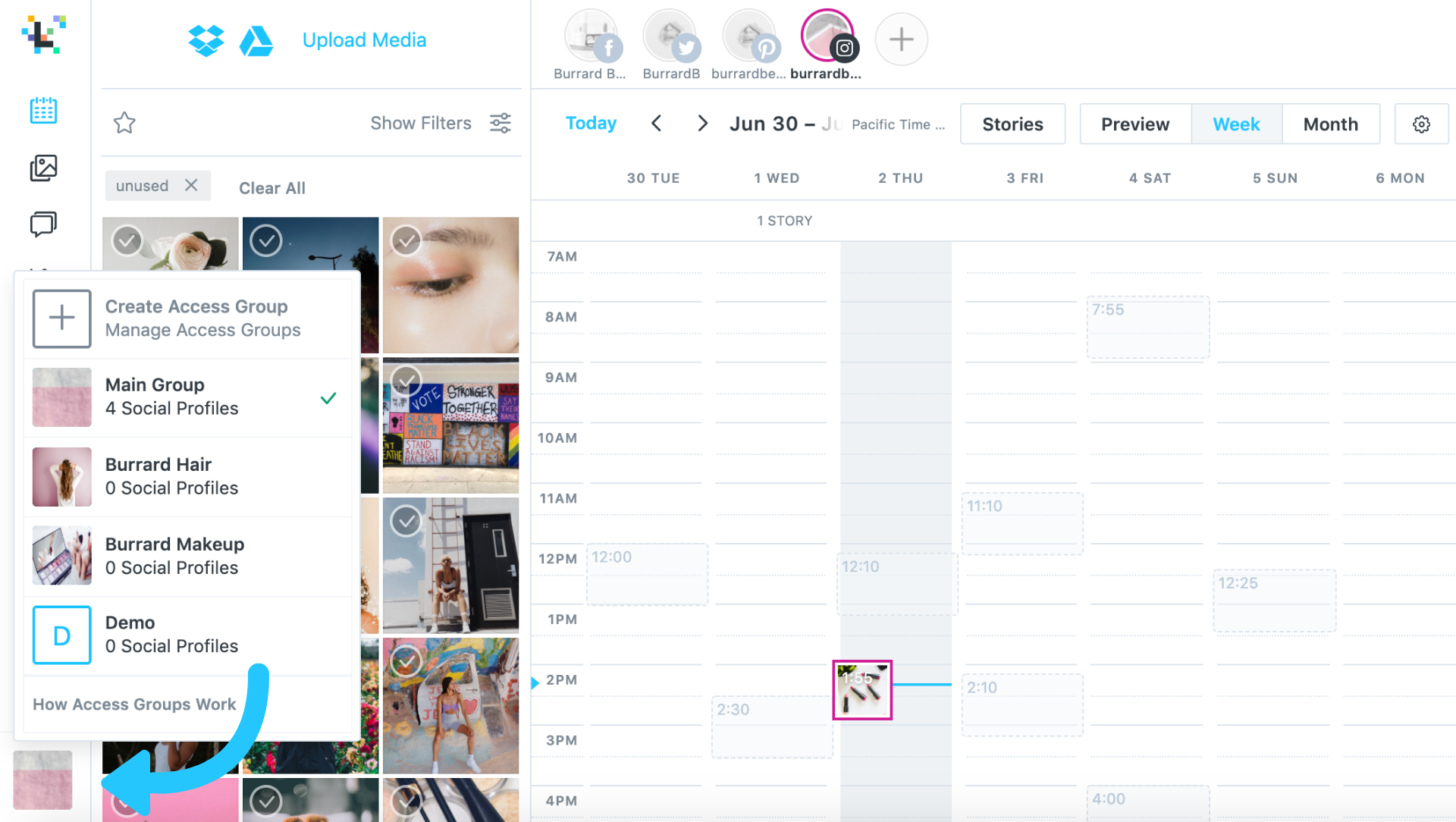 2. Once you're in the right Access Group, from the top of the Calendar page select the social profile you'd like to view or schedule for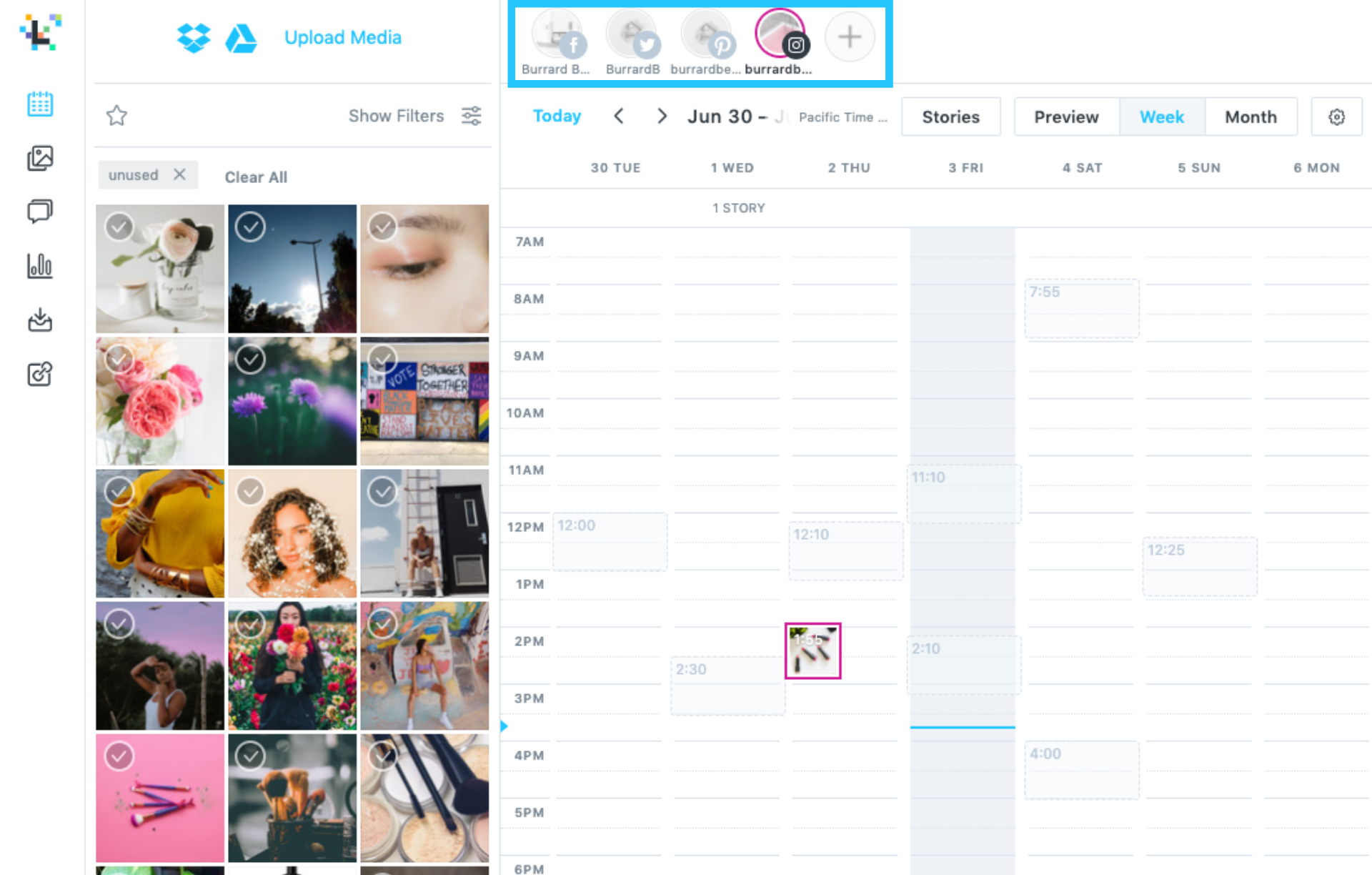 View Multiple Social Profiles At Once
You can view multiple social profile on the Calendar at once as long as they are within the same Access Group. Here's how:
Hover over the additional profiles you want to add at the top of the Calendar
Click the + button that appears (select as many as you'd like)
Viewing multiple social profiles at once will also allow you to schedule to those profiles at once as well!
To remove profiles from your current Calendar view, hover over the profile again and click the x.
Related Articles:
How to Add or Remove Social Profiles
Schedule One Post to Multiple Social Profiles