Want to choose one or more people to post for a specific Instagram profile when using notification publishing? You can connect multiple mobile devices and then decide which mobile device will receive notifications for each Instagram account.
Note: If you have an Instagram business or creator profile set up you can also enable Auto Publish with Later to automatically publish single-media posts to Instagram.
Here's how to set up user notifications.
Step 1: Add Mobile Devices to Later
1. Download the Later app from the Apple Store (iOS) or Google Play Store (Android) on your mobile device. You can scan this QR code to find the app.
2. Log into the Later app on your mobile device
3. This will connect that specific mobile device to the Later account
Step 2: Choose Mobile Devices to be Notified
Log in to Later on the Web
Go to your Settings > Social Sets & Access Groups
Locate the Access Group that contains the social profile you'd like to enable notifications for and click Edit
From the Social Sets tab, select the social profile you want to manage notifications for and click Edit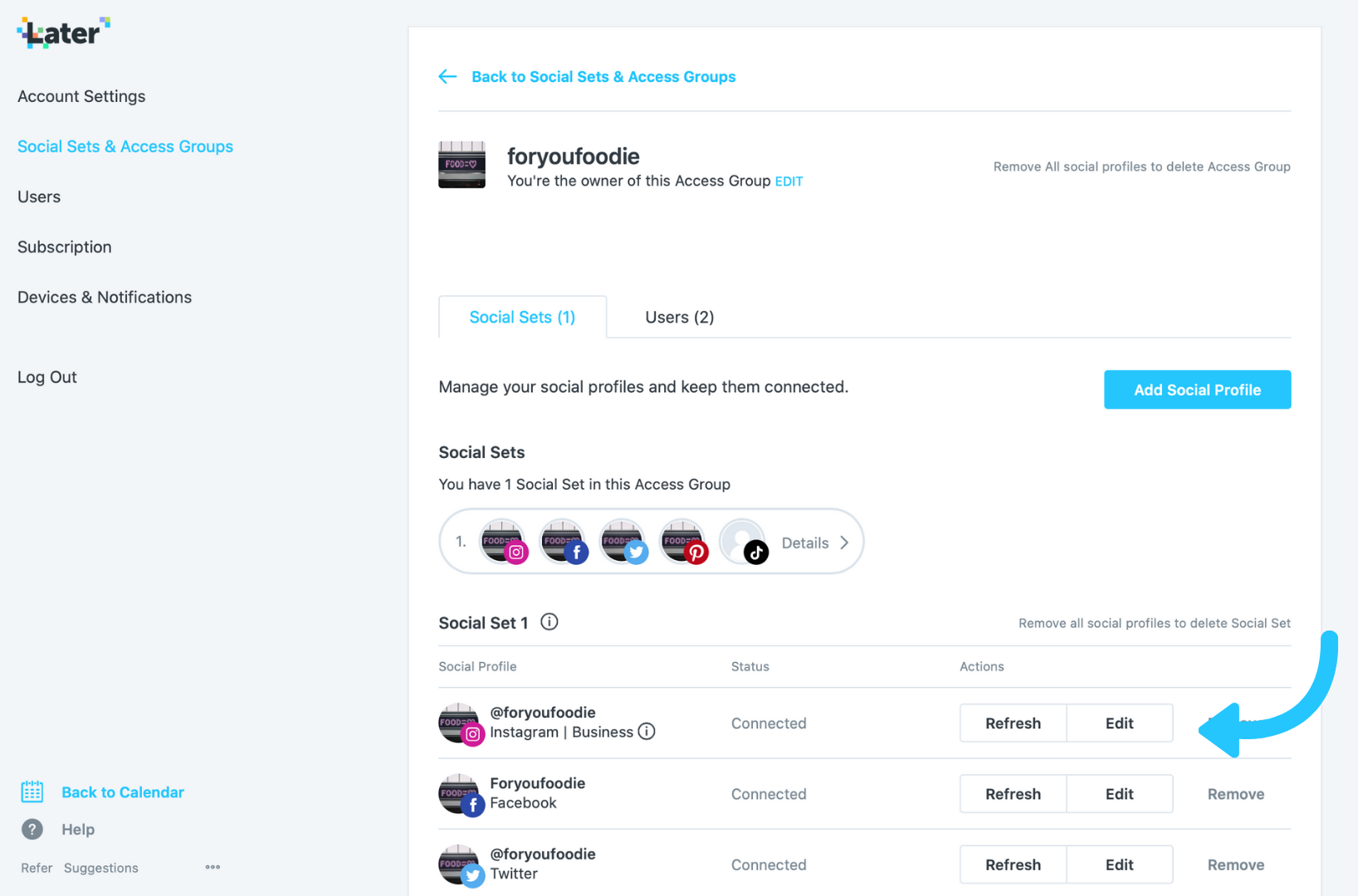 5. Click Devices to Notify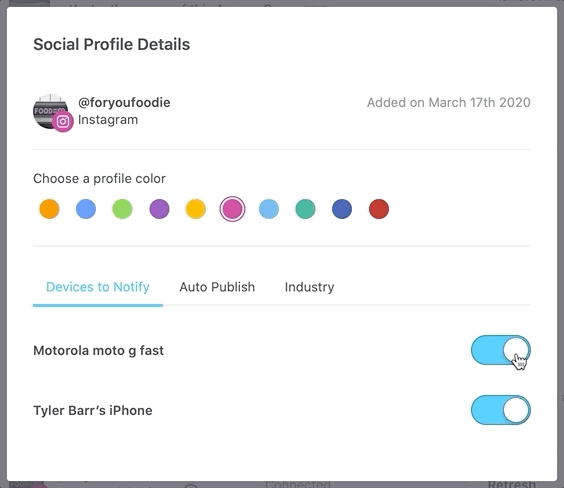 Here you will see a list of all the devices connected to your Later account.
Simply select the device(s) you'd like to be notified on when it's time to post.
Important: Have you connected your mobile device but aren't receiving your mobile notification? Make sure to login to Later on the web and check that your mobile device is selected to be notified. Otherwise if no devices are selected, notifications are only sent to the person that created the post.