Linkin.bio is like a mini-website built into your social profile. Edit your profile, social links and buttons, and link Instagram and TikTok posts to build your own Linkin.bio landing page. You decide where those links lead, so you can drive traffic to the most relevant products and pages.
Linkin.bio is available for all Later users, but Growth plans and up offer a bannerless page (no Later branding) and more advanced Linkin.bio analytics. Check out Linkin.bio Features By Plan to see the differences.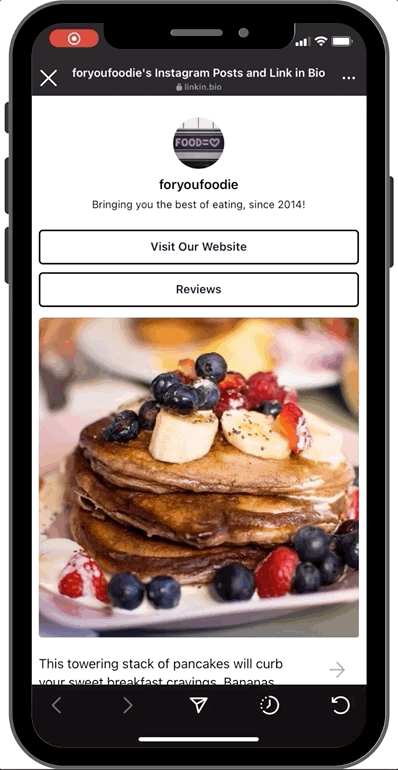 Important:
Linkin.bio is not the same as Instagram's product tagging feature.

It does not tag your posts right on your Instagram profile. Learn about the difference

You can choose your own Linkin.bio username (which forms your page URL) and change it once every 30 days
How Linkin.bio Works
Using Linkin.bio blocks, you'll build your customized Linkin.bio page. You can:
Add a profile picture, profile name, and bio to your page

Add links to your social profiles

Add clickable buttons

Link Instagram and TikTok posts

Choose to feature your most recent post, a YouTube video, or custom media
Then, with your Linkin.bio page linked in your social profile bio, you'll drive traffic wherever you want your followers to be. No need to continually update the link in your bio. Simply tell your followers to head to your bio where your Linkin.bio page will show them exactly where to find products, sites, and more!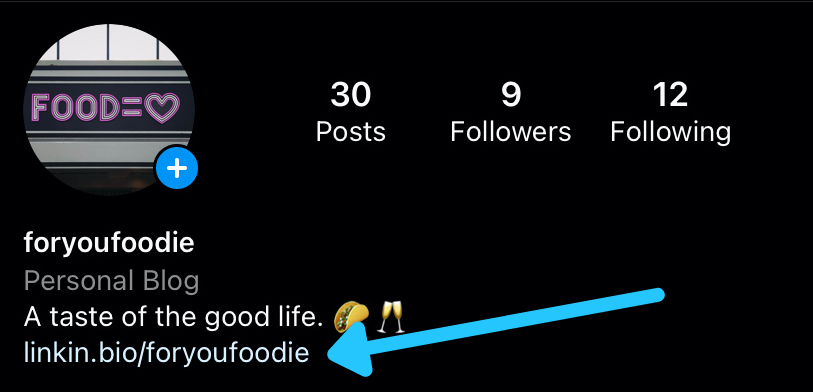 Feature Highlights:
You can add as many buttons as you'd like to your Linkin.bio page, and toggle buttons on and off

You can customize the design of your Linkin.bio page with

premade themes, custom colors, and button shapes, styles, and shadows

Featured media will show your latest linked Instagram post as a clickable, enlarged image

Add links to Instagram or TikTok posts to build a clickable, shoppable feed for your Linkin.bio page

You also have the option to toggle off your Instagram and/or TikTok social feeds from your Linkin.bio page. Learn more

You can add links to Instagram posts when scheduling through Later's web or mobile apps (not TikTok)

You can add links to published Instagram and TikTok posts through the Linkin.bio management page on the web

You can add up to 5 links per Instagram post
Ready to set up your Linkin.bio page? This article will show you how.

Related Articles:
Set Up Linkin.bio for Instagram
Add or Edit Instagram Post Links in Linkin.bio
Customize Buttons on Your Linkin.bio Page