Use Later's Mentions feature to find Instagram posts that mention your profile in their captions or comments. Add these to your Media Library and repost them to your own feed!
Get Started with Mentions 
In Later on the web, make sure you're in the Group you want to collect media from Mentions for.
Click Media > Mentions.
Make sure the correct Instagram profile has been selected.
Click Get Started, agree to the Guidelines, and click Agree & Continue.
Click Start Collecting.
Note: Once you click Start Collecting, you'll see Instagram posts you're mentioned in from that day onwards. You won't see past posts you're mentioned in.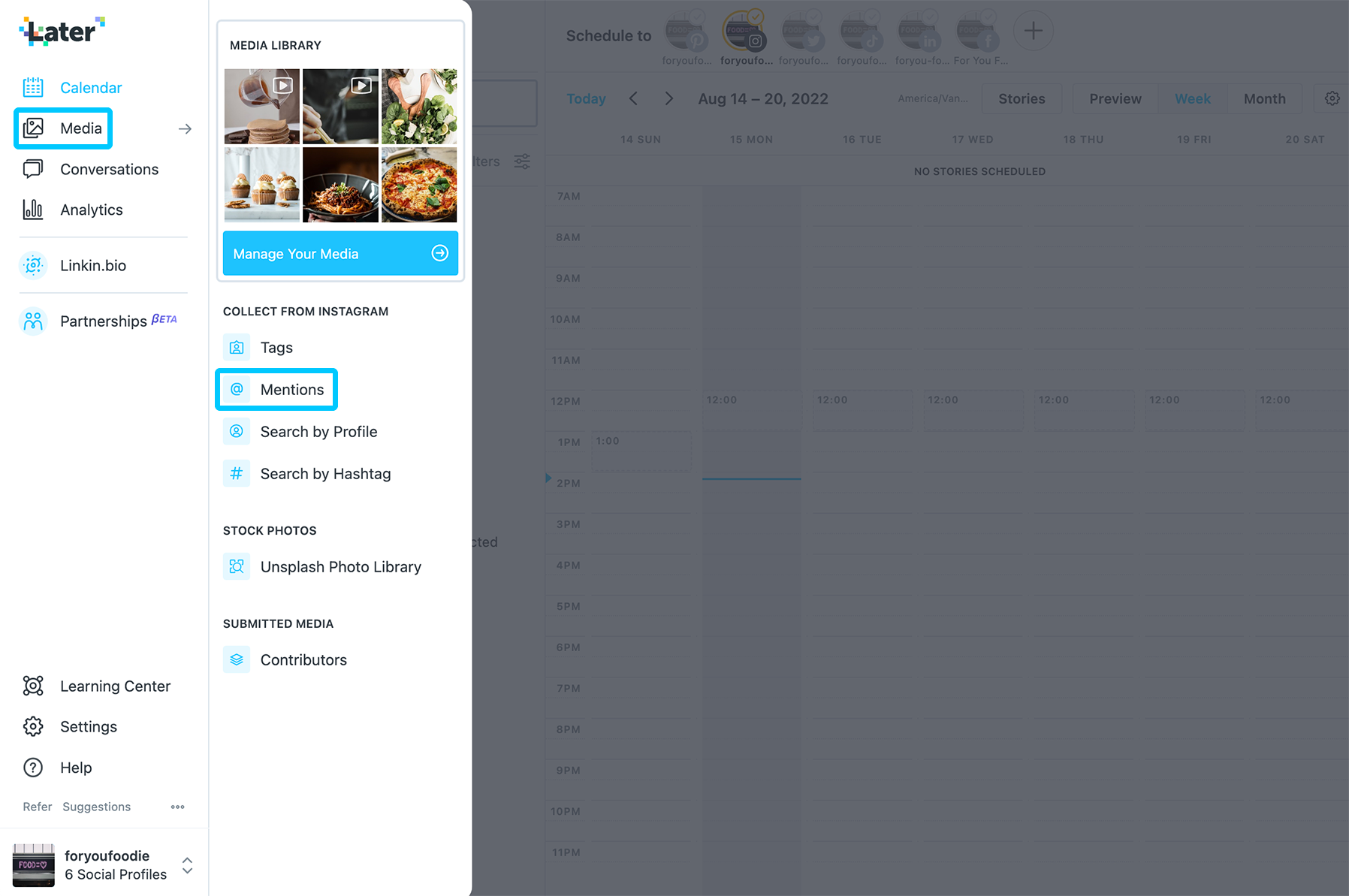 Collect Media from Instagram Posts You're Mentioned In
In Mentions, you'll see Instagram posts that mention your profile in their caption or comments. Here's how to add a post to your Media Library:
In Mentions, click View to select a post. 
Click Add to Library

The username, caption, and hashtags from the original post will be added to your Notes so you can credit the content owner. 
Important: Due to Instagram's API limitations, @mentions of other users in the original caption won't include the "@" in your Notes. Be sure to add the "@" if you want to re-mention users in your repost. 
Tip:
See a post on Instagram that you want to repost? Comment on the post on Instagram to ask permission to repost it. Mention your own username in that comment and the post will show up in your Mentions. 
Example: Hey @latermedia, we would love to repost this photo. Do you give @burrardbeauty permission to repost your photo?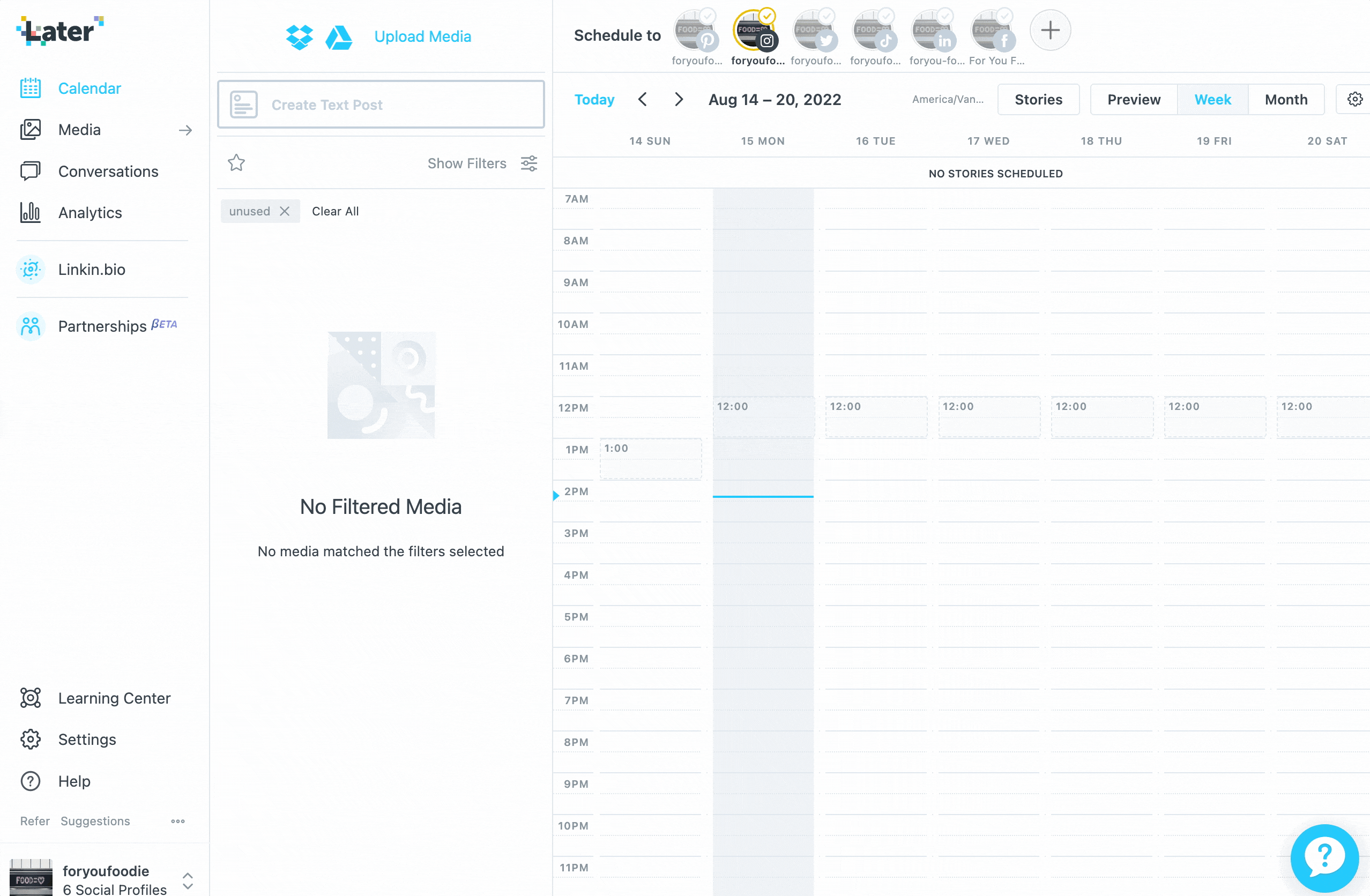 Find Media Collected from Mentions in Your Library
Go to your side library.
Select Show Filters at the top.
Under System Labels select the mentioned media label.
Media collected from Mentions will be shown. 
When you're ready to repost, select a media item and schedule it.