When you upload content to a social platform, we know you want your media to look top-notch. If you're running into trouble uploading media to your library, or receiving an error message in the Later app, this article may contain the solution.
Below are the most common issues and errors related to the Media Library, and exactly how to resolve them:
My image looks fuzzy/blurry on Instagram.
As an official Instagram partner, when Later posts to Instagram, the post must first go through Instagram's API. Depending on the size and/or format of the media item, it may be compressed during this process, which can affect quality. The best way to avoid this is to upload media that does not exceed Instagram's (or any other platform's) size requirements.
In particular, images larger than 1920 x 1080 resolution or 8MB in size will be compressed when uploading to Instagram. This will reduce resolution and quality. To avoid this, ensure your image is less than 1920 x 1080 pixels in resolution and 8MB in file size.
Learn more about media size & format requirements
I can't find my media!
If you can't find your media item after uploading it, there are two common reasons for this:
1. The media was uploaded (or moved) to a different Access Group.
This is because each Access Group has its own separate Media Library. You can select a different Access Group using the selector near the bottom left of the sidebar: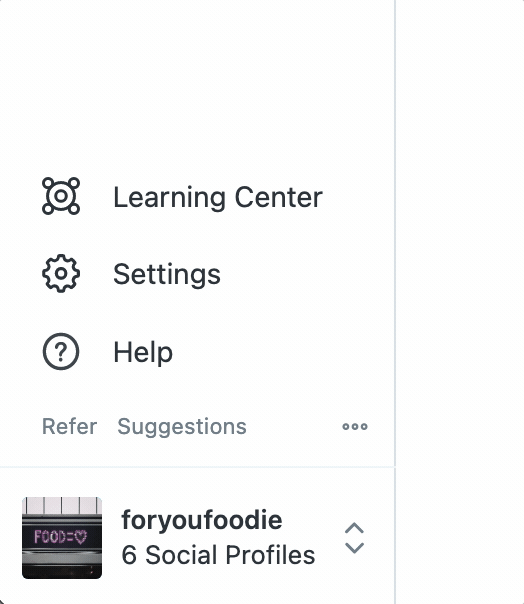 Note:
To switch Access Groups on mobile, tap
Account
>
Switch Access Group.
Once you're in a different Access Group, navigate to its Media Library to see if your media item shows there. You can also transfer your media between Access Groups, if needed.
2. The image is HEIC format.
Later does not support HEIC files, which many iPhones may automatically convert images to. If you upload an HEIC file, it will not show in your Media Library.
To resolve this issue, convert your HEIC image to a supported format like JPG, PNG, or BMP, and then re-upload it.
My media is taking too long to upload.
If your media item is taking a long time to upload to Later, we recommend checking your Internet speed. For best results, you should have an upload speed of at least 10 Mbps. Here's a free online tool to measure your upload speed.
If you're still having trouble, we recommend trying to upload your media using a different browser or using the Later mobile app. Don't worry: your Media Library syncs across devices, so anything uploaded via mobile will show up on desktop and vice versa!
Error message: "Frame rate too low"
If you're receiving this error message, you are trying to upload a video that is outside of our supported video frame rate (which is measured in FPS, or frames per second). Later supports 23-60 FPS videos.
If the frame rate of your video is below 23 FPS, you will need to adjust it to a minimum of 23 FPS for it to be supported for Auto Publish.