Your Plan Doesn't Include Best Time to Post
Best Time to Post is available on Later's Starter, Growth, and Advanced plans. If you're on a Free plan, you'll need to upgrade your plan.
Not sure what plan you're on? Go to Settings > Subscription to check.
Best Time to Post is Turned Off
From Calendar Settings, you can turn Best Time to Post on or off -- so make sure it's not turned off. Click on the gear icon above your Calendar to get to Calendar Settings.
You Have an Instagram Personal Profile
You Have More Than One Profile Selected
Best Time to Post looks at engagement of your actual Instagram posts. So make sure you've only selected one Instagram profile when you go to Calendar Settings.
To deselect a profile, hover over it and click the X button that appears.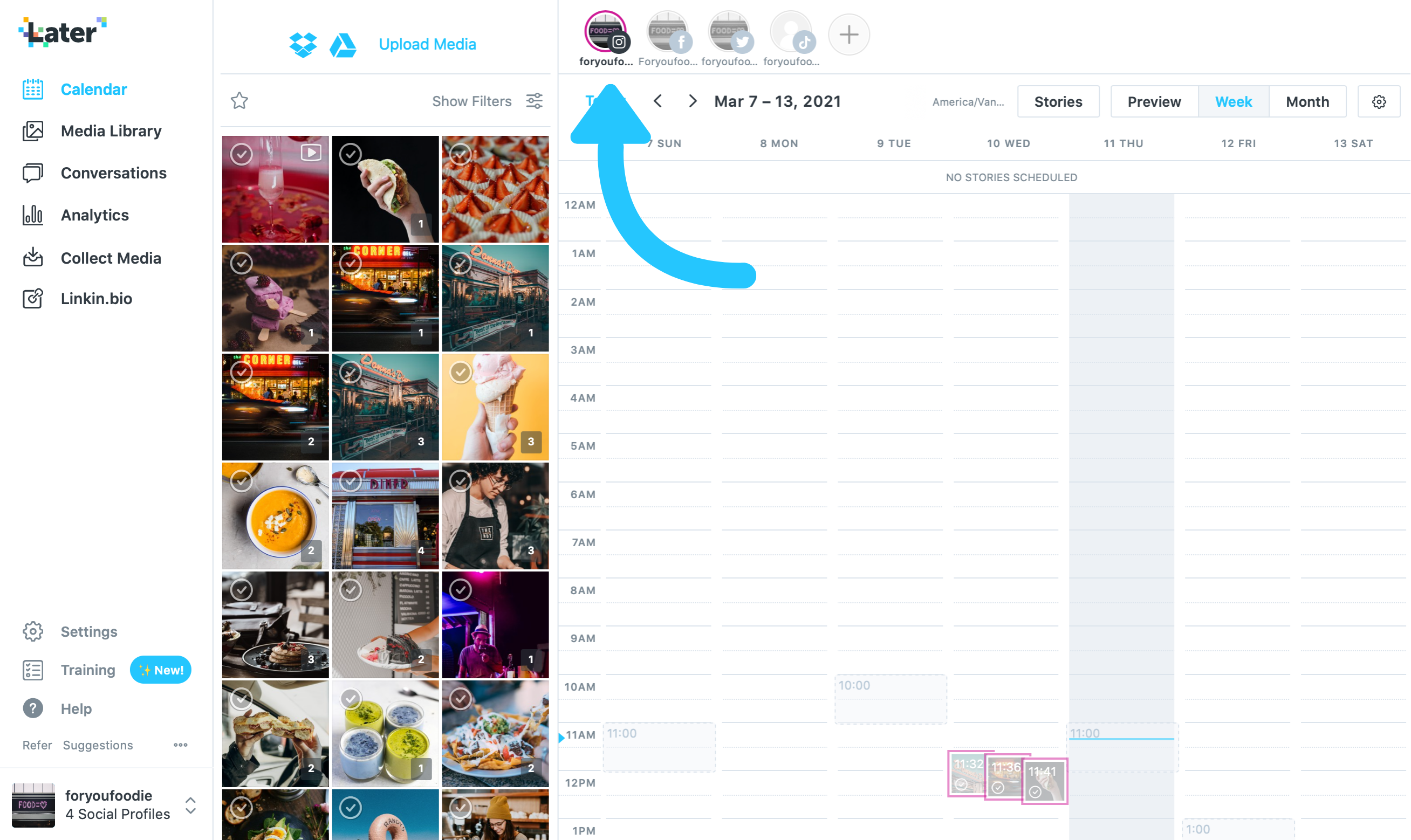 You Haven't Published Enough Posts
We need enough data to calculate your Best Times to Post. If you haven't published 50 feed posts in the last 6 months, excluding the last 2 weeks, you won't be able to see your Best Times to Post. If you don't have enough posts, we'll show you how many more you need.
Note: Instagram Reels and IGTV posts do not count towards your needed 50 posts. This is a limitation set by Instagram.