🖥 Available on desktop only
Head to app.later.com on desktop to access this feature!
Now you can add up to 5 links in an Instagram single post to highlight multiple items, if you're on a Creator, Starter, Growth, or Advanced plan!
Linkin.bio is like a mini-website built into your Instagram bio. On your Linkin.bio page, you can add a clickable, shoppable feed so you can direct your followers to the right products and pages from your Instagram bio. By adding links to your posts, you can begin to design an interactive page that is meant to look and feel just like your Instagram feed.
So whether you want to link to a single blog post or link multiple products within one photo or video, Linkin.bio has you covered.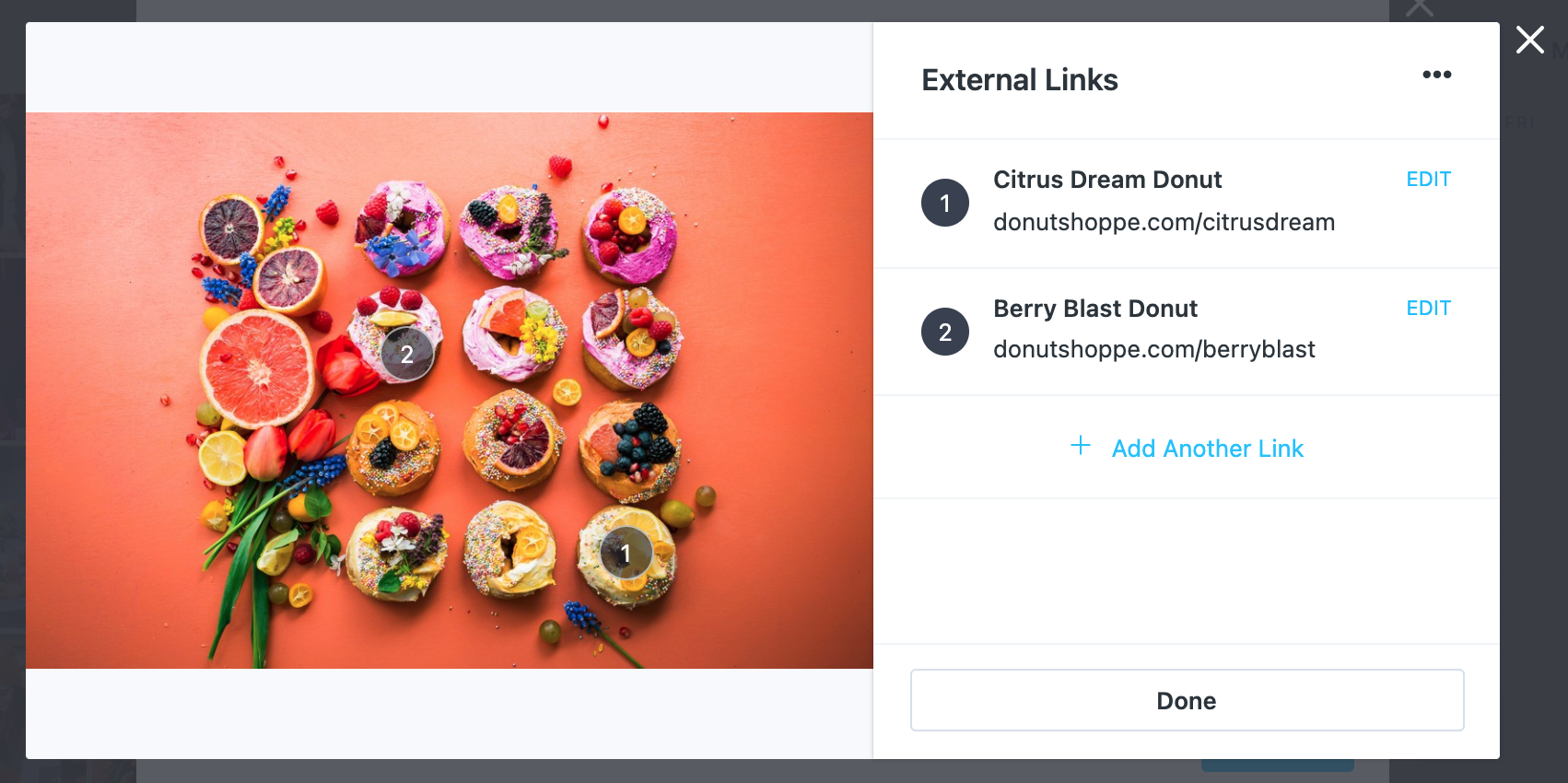 Add Multiple Links While Scheduling
Step 1: Schedule your post.
Schedule your post as normal! Write the caption, choose notification or auto publishing, as well as the date and time.
From the post click Add Linkin.bio and More Options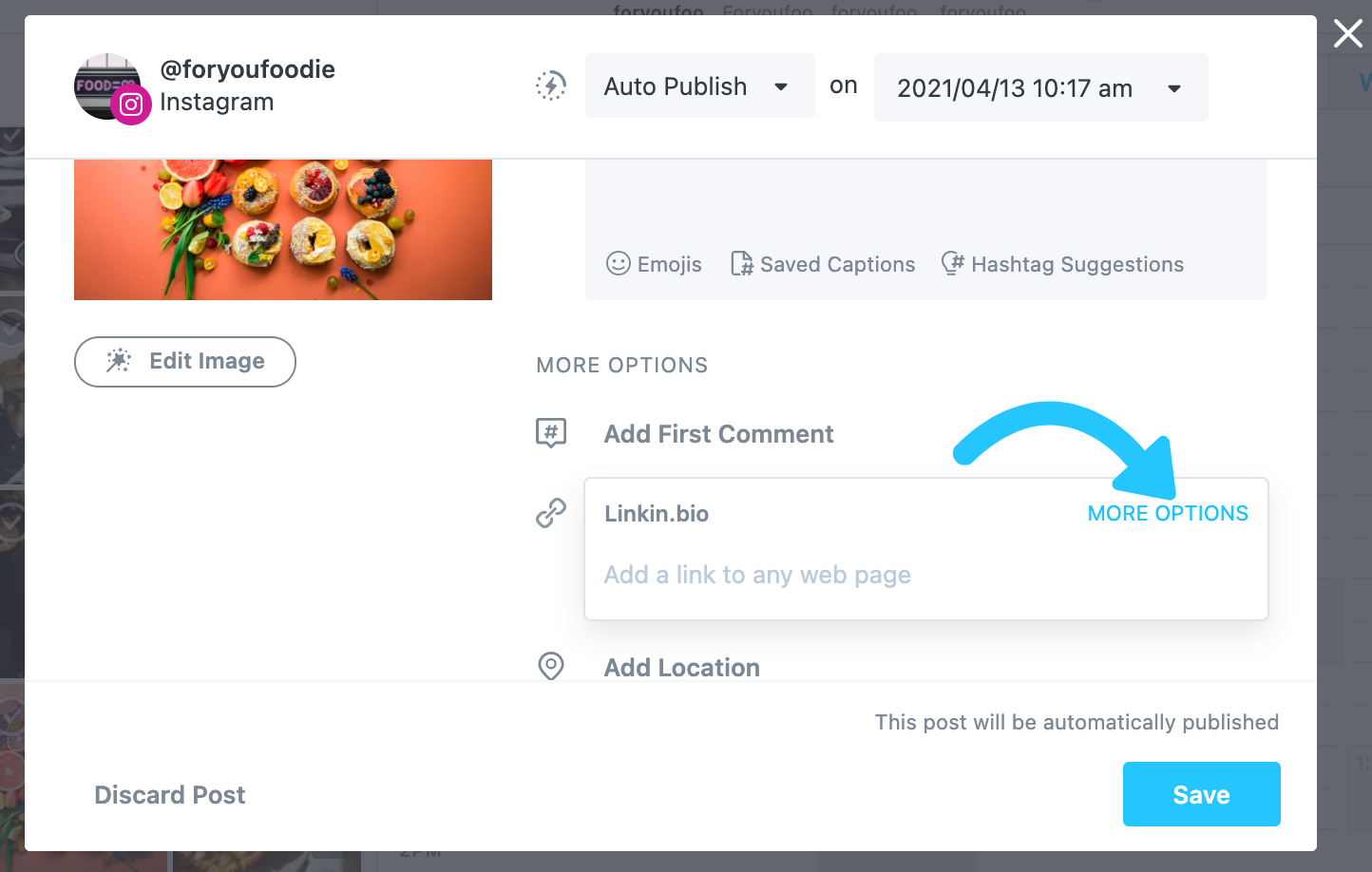 Click Link to External Websites.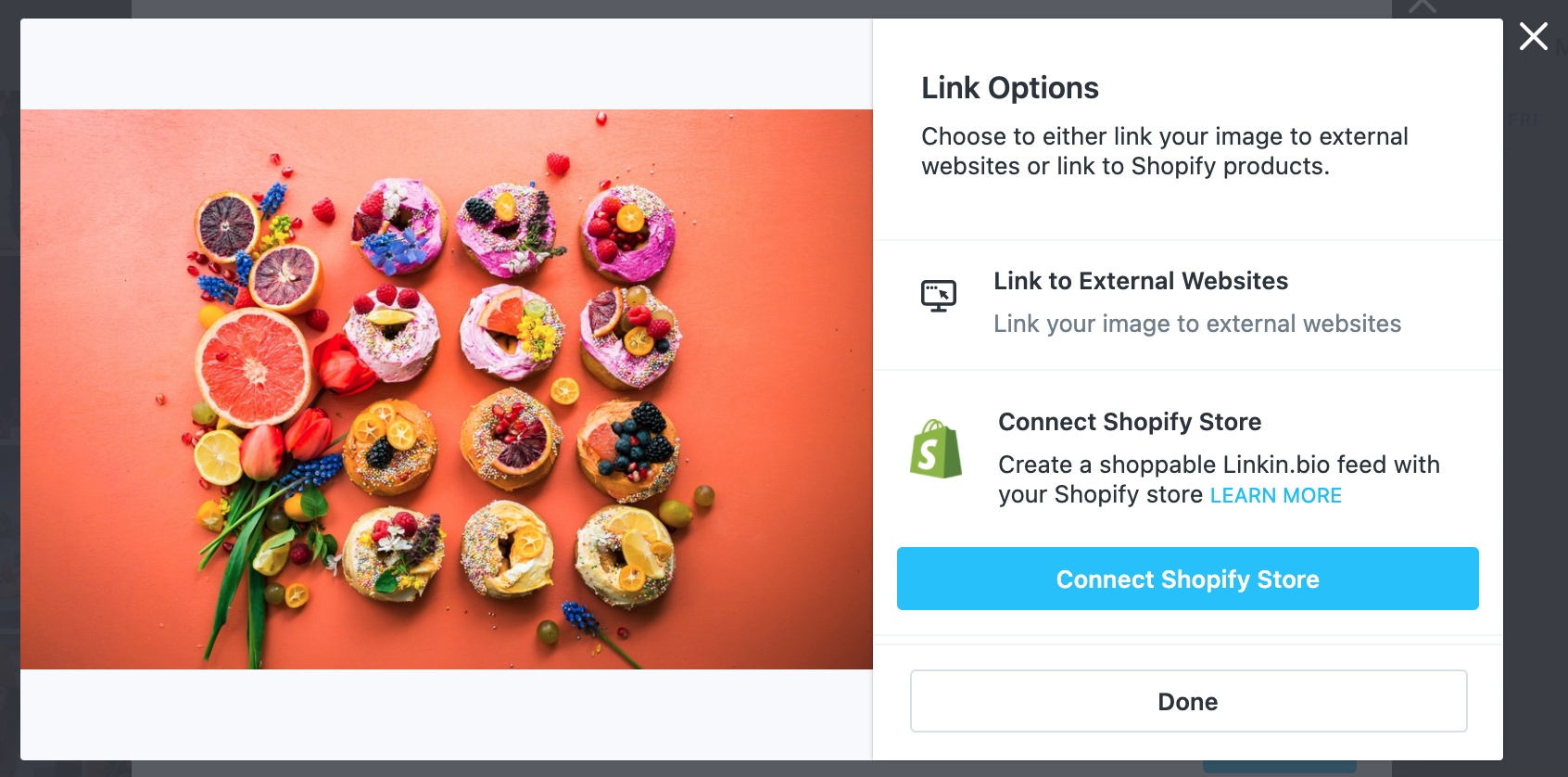 Click on the item you'd like to link and fill in the information on the right. Select Add Link to save!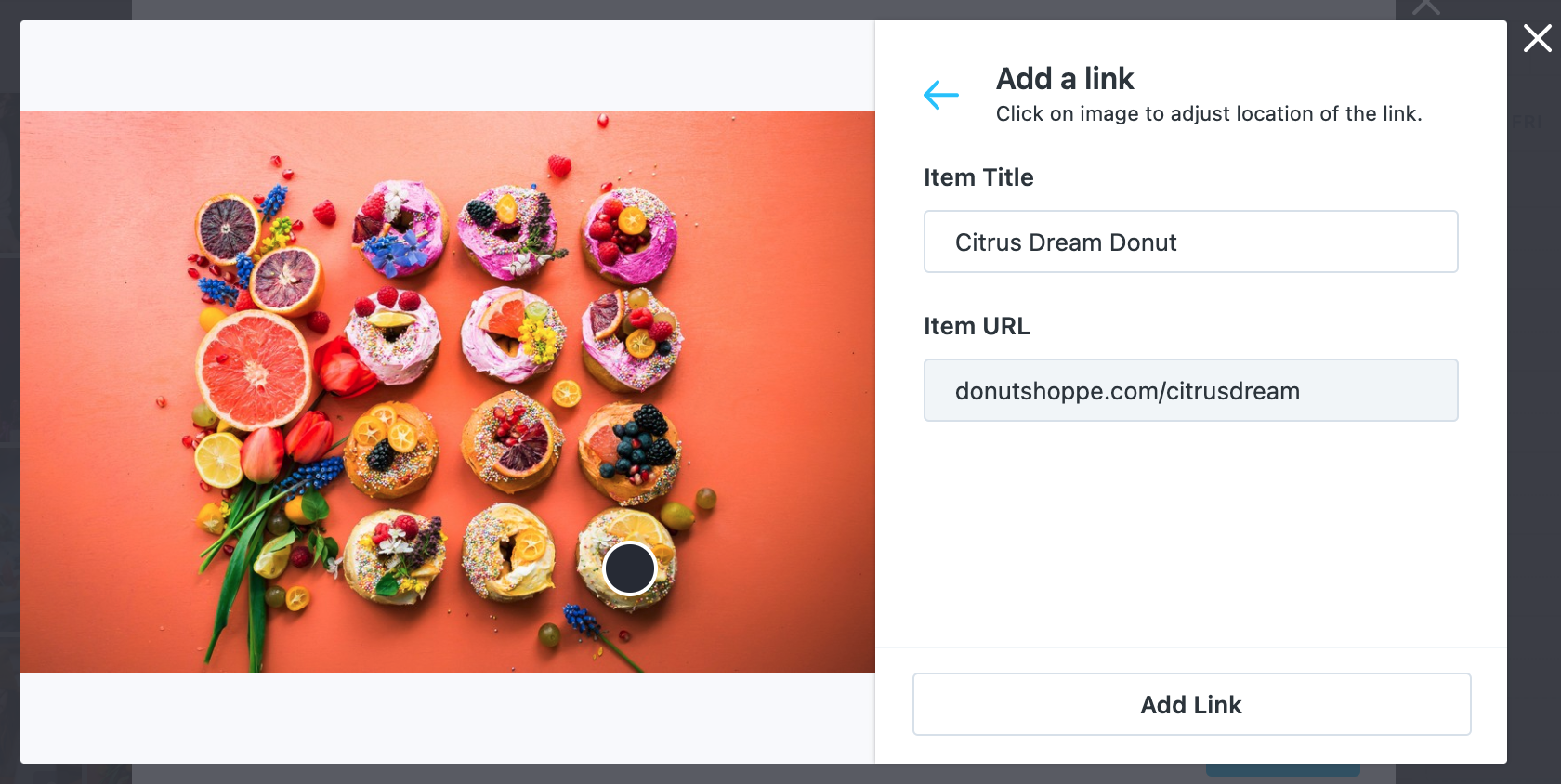 Step 4: Add various links
Click Add Another Link to start adding your next link!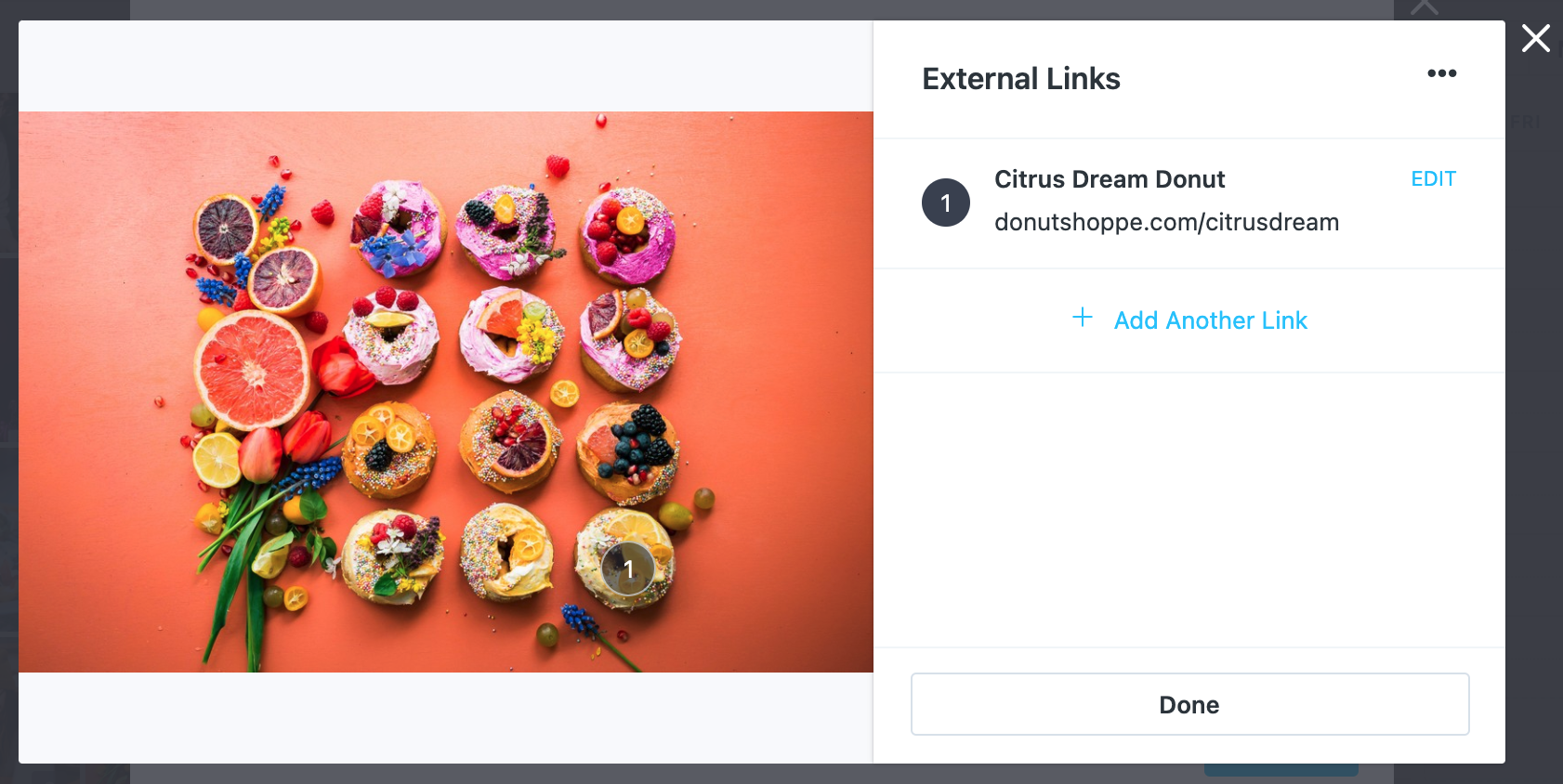 Repeat for all your links, and then hit Done!
Add Multiple Links From the Linkin.bio Management Page
Tip: you can also add links to posts that you've already published to Instagram by following the steps below.
Step 1: Go to Linkin.bio Management Page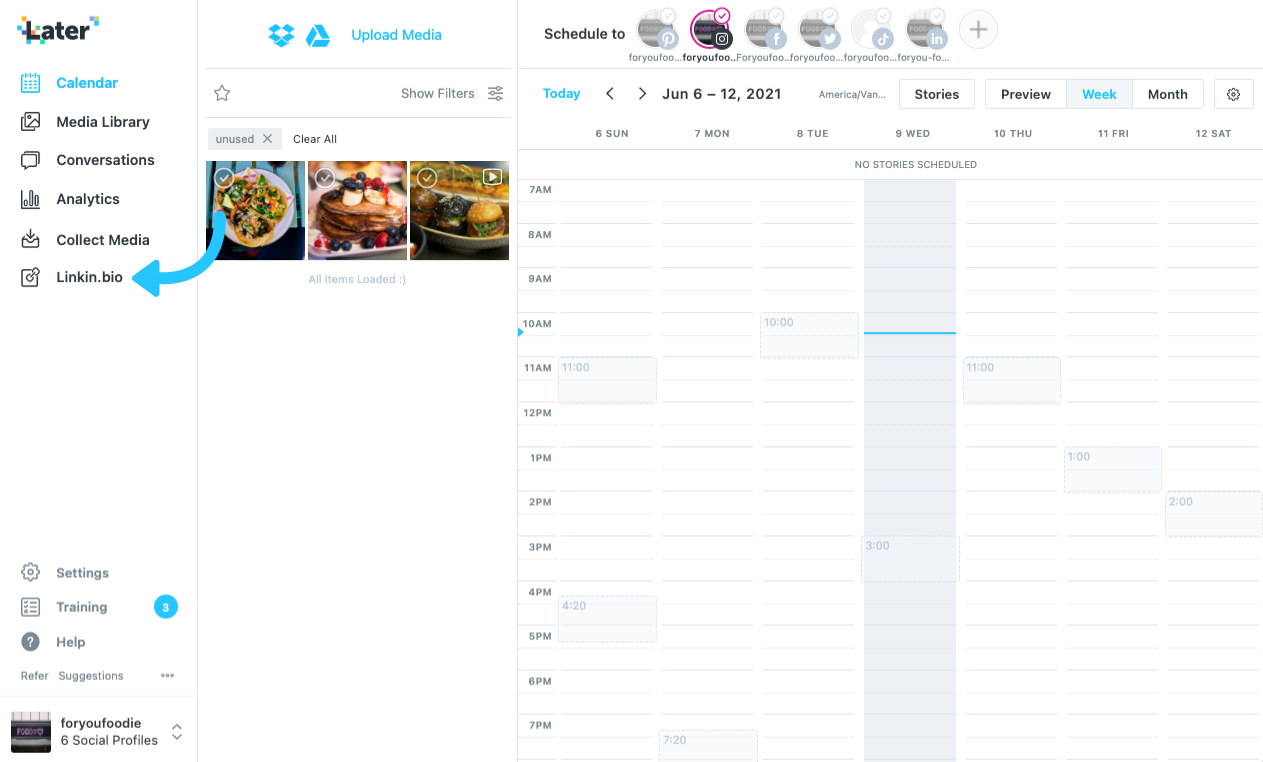 Select the post you'd like to link, and click More Link Options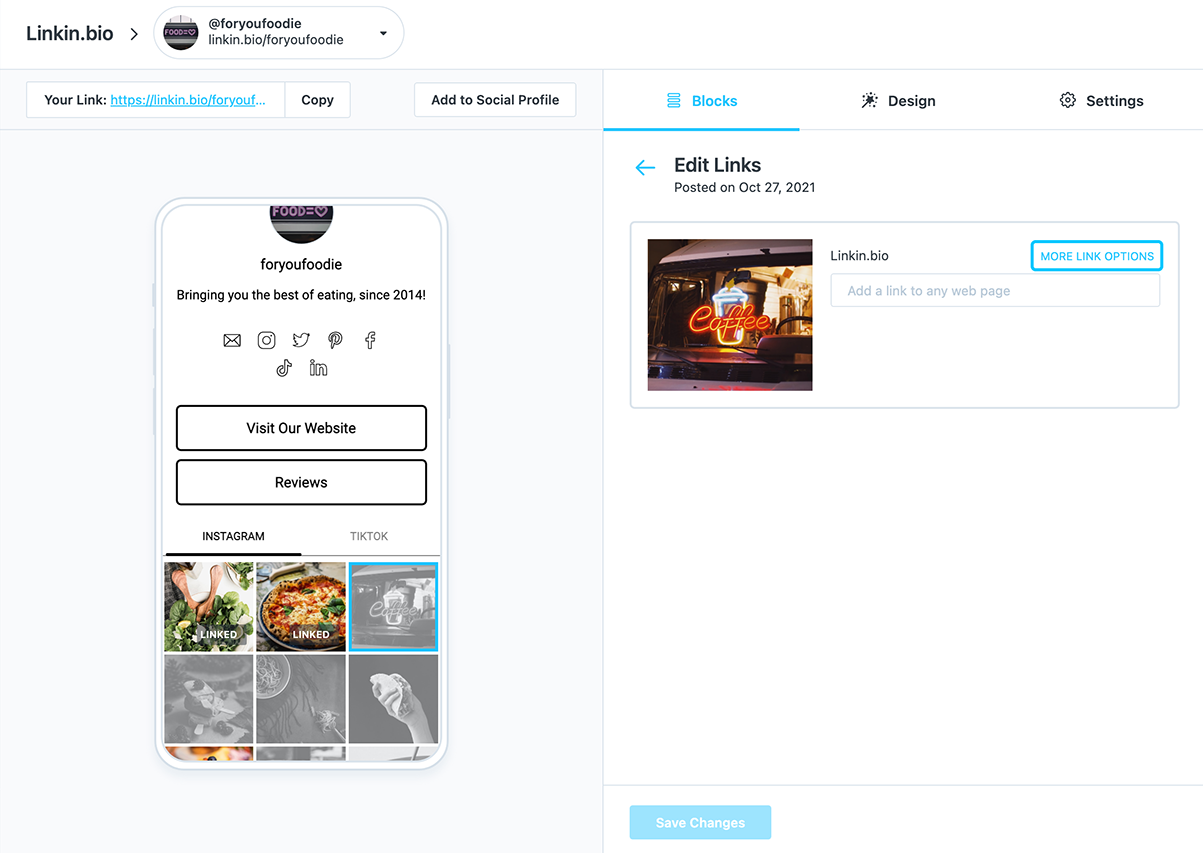 Step 2: Add Various Links
Repeat the same steps listed above for all your links, and then hit Save Changes.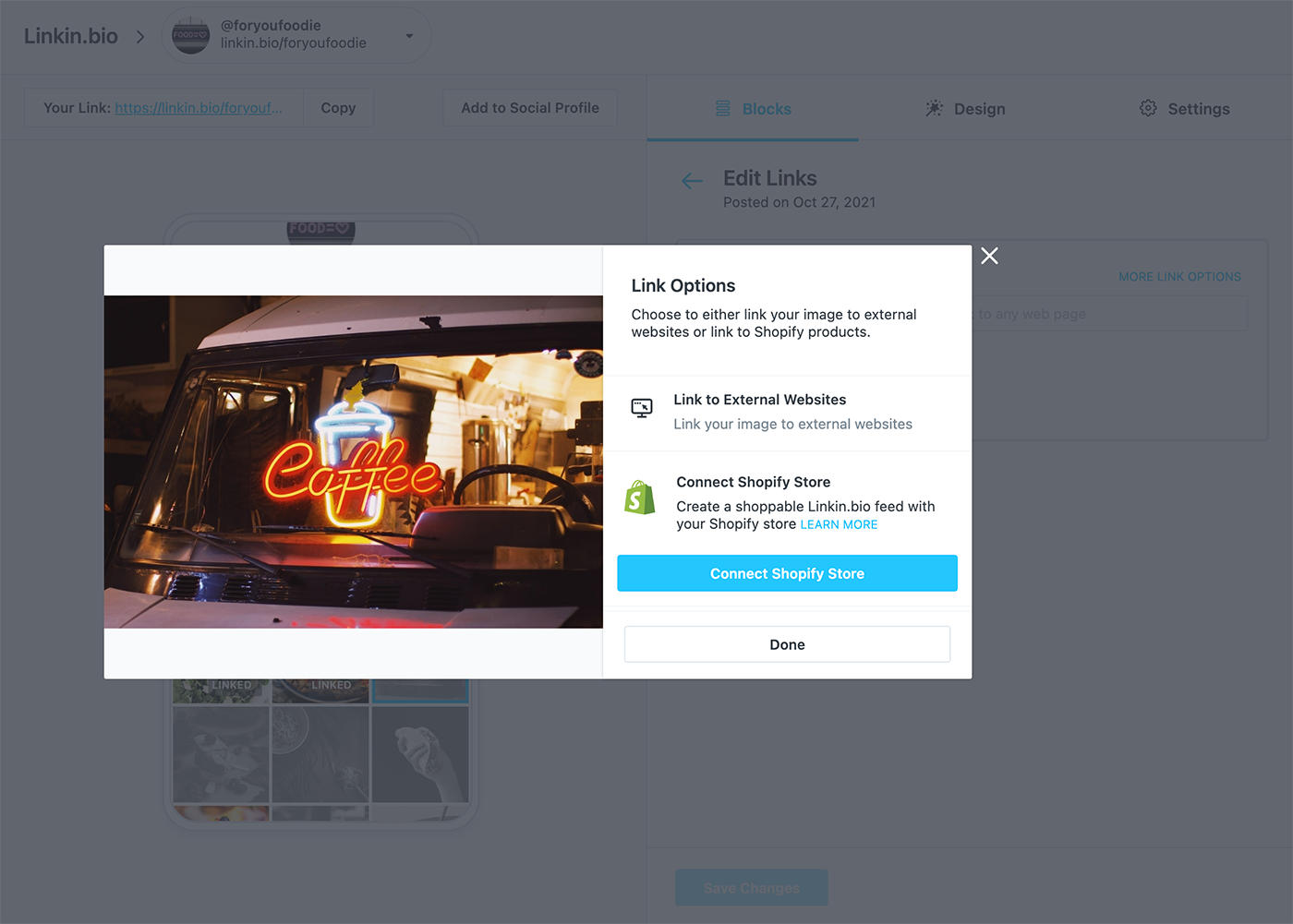 Congratulations! You're all done 🎉
Once you publish your scheduled post to Instagram, your posts will automatically appear on your Linkin.bio page each with live links so your followers can easily find the right pages or products they are looking for.