What You Need to Know About Saved Captions
Saved Captions are bits of text that you use over and over again - like groups of hashtags.
Saved Captions are displayed in order of most frequently used to least frequently used.
Saved Captions are designated to an Access Group. Only the users & social profiles that are part of that Access Group can access the Saved Captions.
Saved Captions are synced on both mobile and the web app.
Access Saved Captions
You can access your Saved Caption when scheduling a post on mobile.
Open the Later App and go to your Media tab
Select a Media Item to schedule and Create Post
From here, you can access Saved Captions in the bottom left corner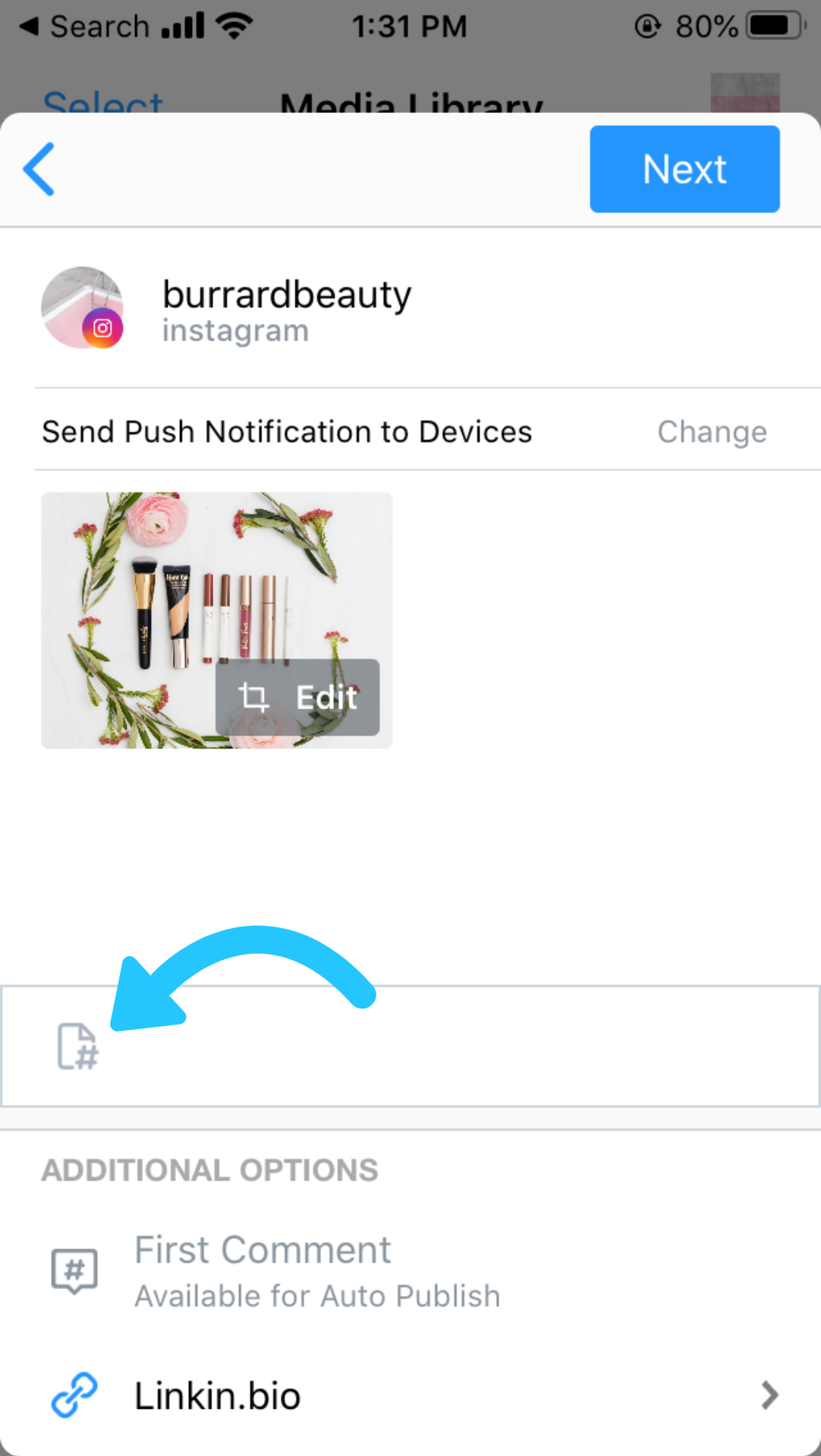 Once you have accessed your Saved Captions, you can:
Create a new Saved Caption
Edit your Saved Captions
Add an existing Saved Caption to your post
Create a New Saved Caption
To create a new Saved Caption on mobile:
Access Saved Captions
Click the "New" button on iOS or "+" symbol on Android
From there, you can write out your new Saved Caption
Hit Save!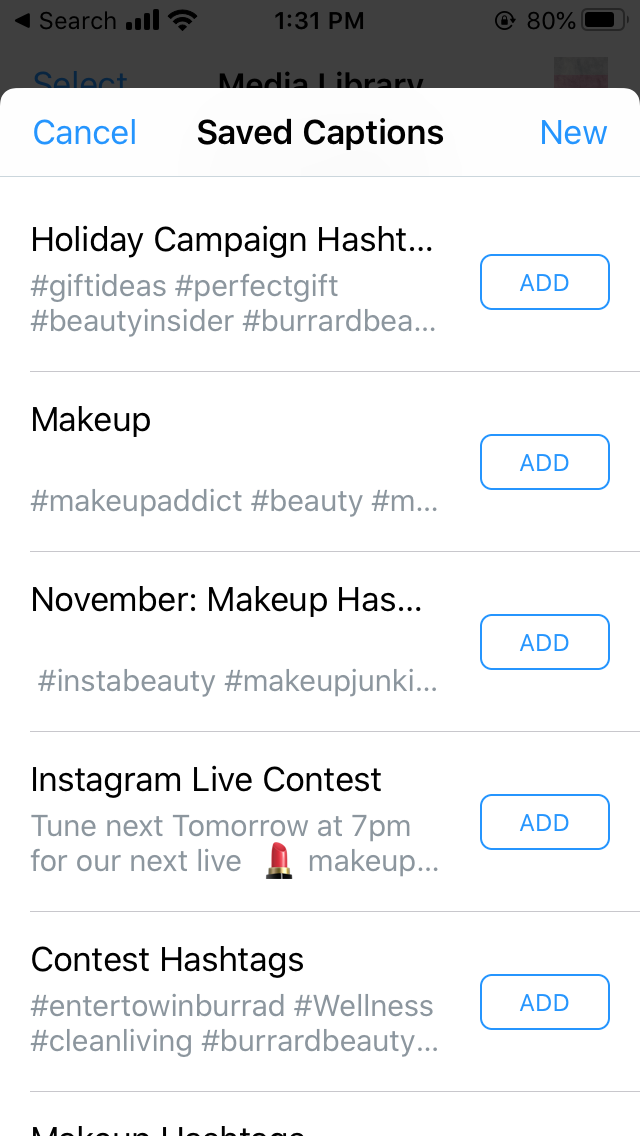 Add a Saved Caption to Your Post
If you are looking to add a new or old Saved Caption to a post from mobile, you need to:
Choose a Media Item and Create Post
Tap the Saved Captions icon
Select one Saved Caption at a time to Add/Insert
Click Next and continue scheduling your post
You can search through your Saved Captions using the search bar, or scroll through till you find the caption you are looking for. You can also find out more about using Saved Captions from the Web!
Related Articles: