We never want to see anyone leave Later, but if you would like to cancel your paid Later plan and go back to the free plan, we're here to help.
Sign into Later on the web
Go to your Settings > Subscription
Next, click the button that says Cancel Plan
Follow the prompts to cancel your plan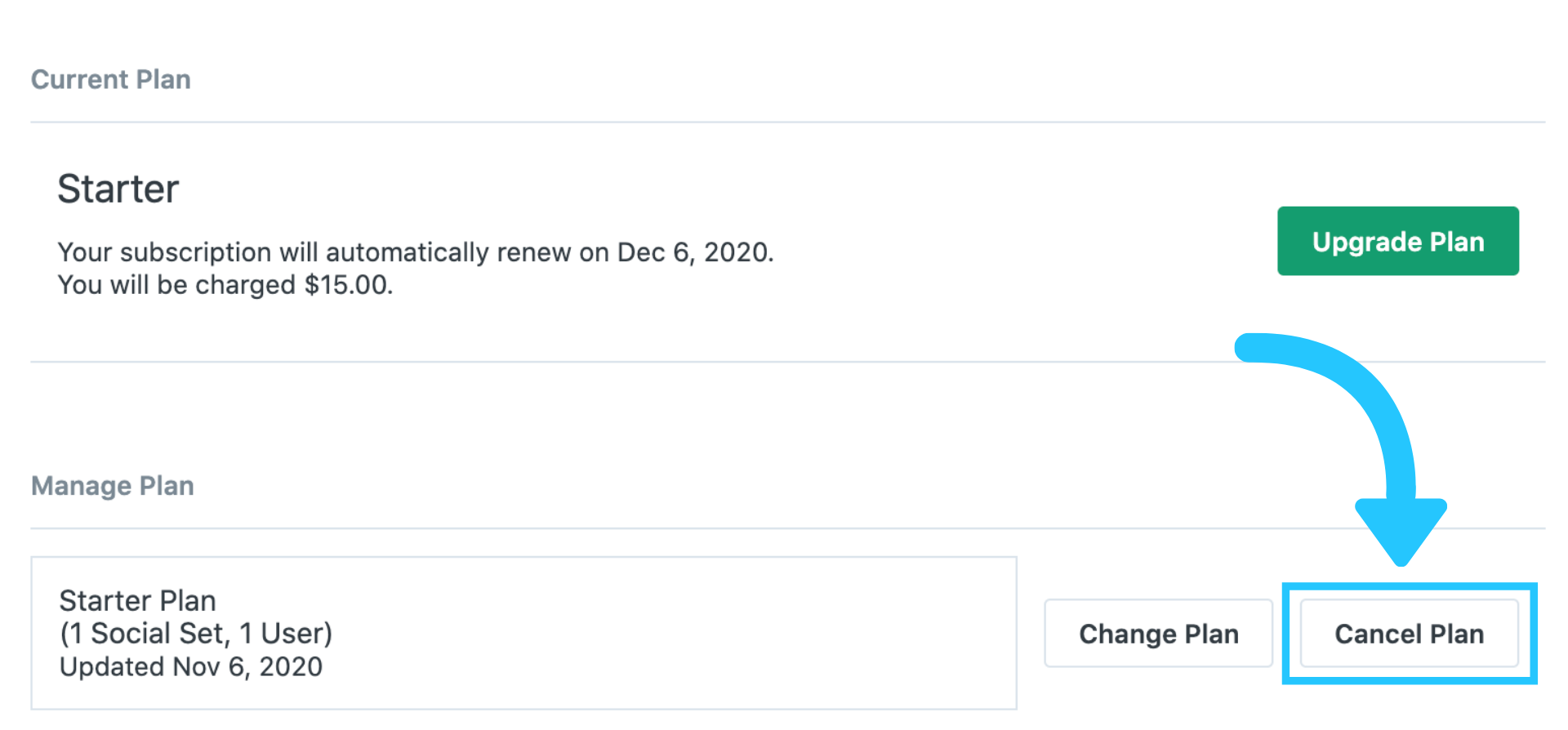 Important: your plan will cancel at the end of the current billing period, not immediately.

We expect smooth sailing, but if you have issues with your downgrade please contact us and someone on our support team will be happy to assist you.