Plan Instagram Stories ahead of time to stay organized and keep your audience engaged!
Important:
Important:
Due to Instagram limitations, Instagram Stories can only be published
using Later's notification publishing. Auto Publishing is not available for Stories.
Ready to start scheduling Instagram Stories? Here's how.
Step 1: Open the Instagram Stories Scheduler
Go to

Later on the web

Go to the

Calendar

and make sure the right Instagram profile is selected

Select

Stories

in the top right
Note: Only one Instagram profile can be selected when scheduling stories.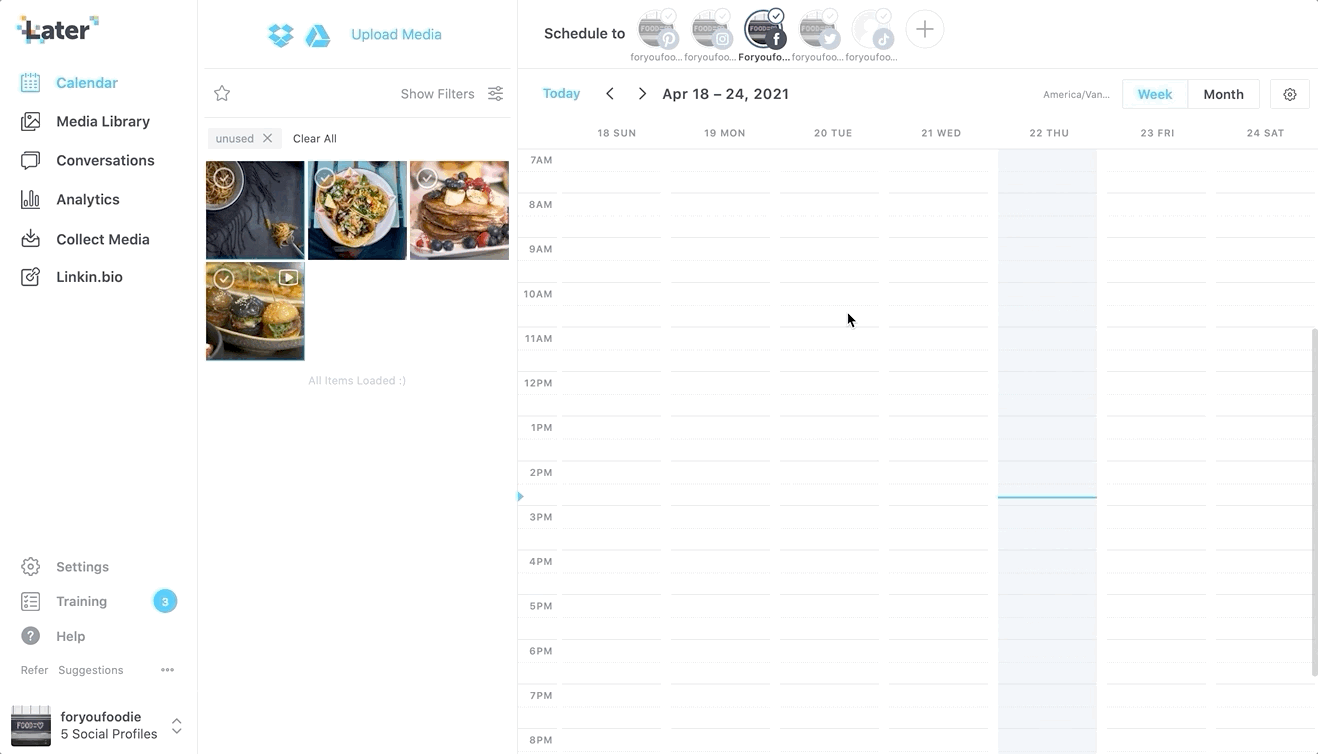 Step 2: Choose Your Media
From the

Side Library

, select one or more media items

Drag themedia items to your

Stories timeline

To add more media to a scheduled Story, drag it to the Stories editor below the timeline
Note: Stories time slots are shown horizontally and the blue line indicates your current time.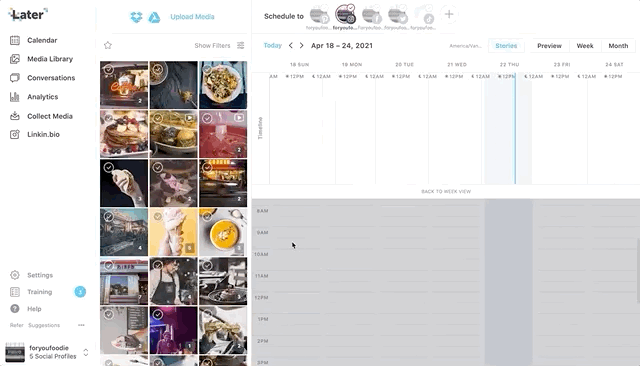 Step 3: Edit your Instagram Story
In the Stories editor below the timeline, you can:
Add clipboard text.

Paste this into your story when publishing on Instagram.

Rearrange media items

. Drag media items around to change their order.

Edit media items

. Click

Edit

on individual media items to crop, filter, add text and trim.

Adjust the scheduled date and time

. Click on the current scheduled date to make changes.
Click Save Story and you're done!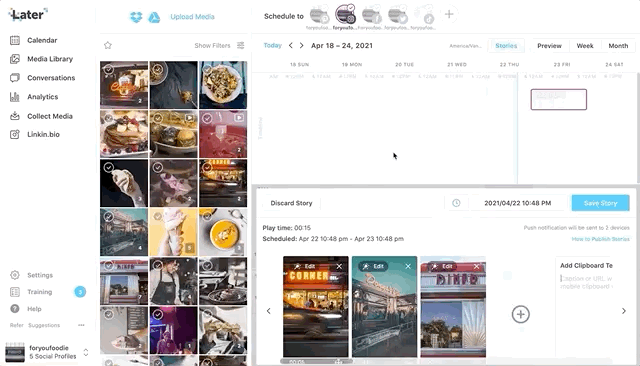 Tip:
Use the
Instagram Stories crop
when editing!
Note: Videos longer than 60 seconds must be trimmed down to 60 seconds or shorter.
How Are Instagram Stories Published?
Due to limitations set by Instagram, Stories must be published using notification publishing -- Auto Publish is not available for Stories.
See how to publish an Instagram story

Related Articles:
Publish Instagram Stories