Later's Pinterest Analytics let you monitor trends in your Pinterest's overall performance, measure weekly and monthly growth, and discover which of your pins are driving the most engagement.
Pinterest Analytics is only available on current paid plans
Later will only have analytics for Pins scheduled through Later
Later provides analytics starting on your upgrade date
Accessing Pinterest Analytics
From the left side menu go to your Analytics page. You can switch which social profile's analytics you are viewing at the top of the page. From here, select your Pinterest profile: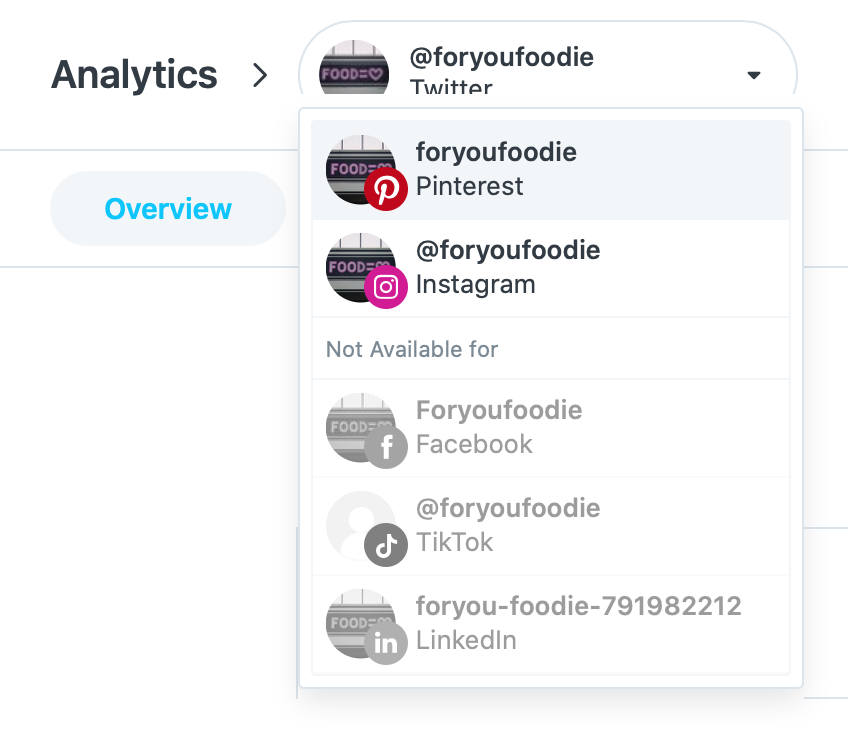 Profile Growth
Tracking your follower growth will help you get an idea of which of your Pinterest strategies or posts are performing best for driving saves and comments on your Pinterest profile.
In the Overview tab of your Analytics Dashboard you'll see your Profile Growth -- the follower growth chart will reflect the total number of followers you gained or lost in the time period you have chosen.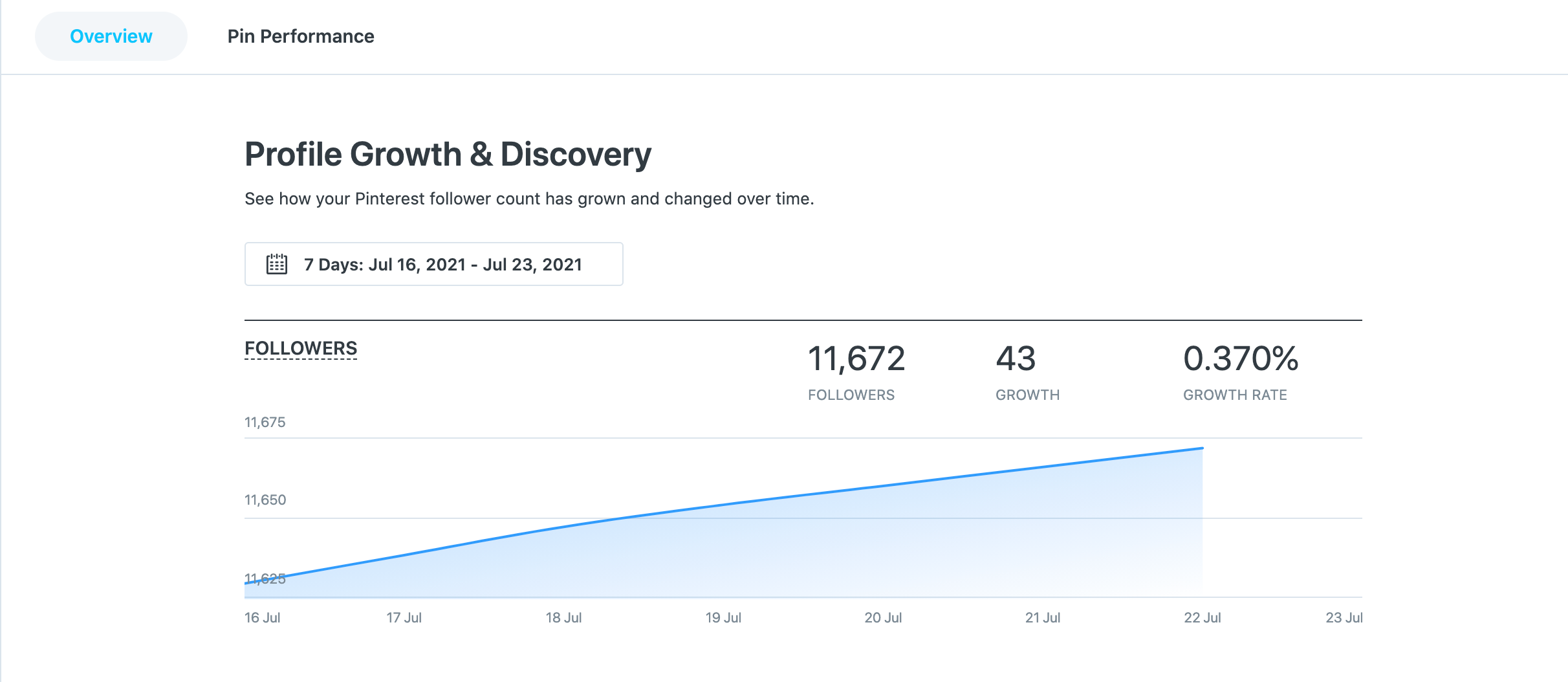 Note: we start tracking analytics from the day you upgrade and add your Pinterest profile. We cannot display data from before you upgraded (or add your Pinterest profile).
Pin Performance
To take a deep dive into which of your pins are performing the best, switch to the Pin Performance tab.
Here you can analyze up to 3 months of pin performance to understand which posts got the most engagement. You can sort your posts by date, saves, number of followers, and comments. Current paid plans can also sort posts by tracked clicks. This helps you quickly see which pins performed the best.
You can also filter the pins in your analytics by boards to see which pins are performing best in each board.
Note: You'll only see tracked clicks for Pins where you've enabled click tracking (current paid plans only).

For now, Later only tracks your pins for two weeks after they are posted. Engagement after two weeks on your pins will not be displayed.