Later's Media Library makes it easy for you to upload, store, and manage all your visual content in a single place.
Your Media Library will automatically sync between the web and your mobile app—no need to email yourself photos anymore!
You can access your Media Library from the sidebar: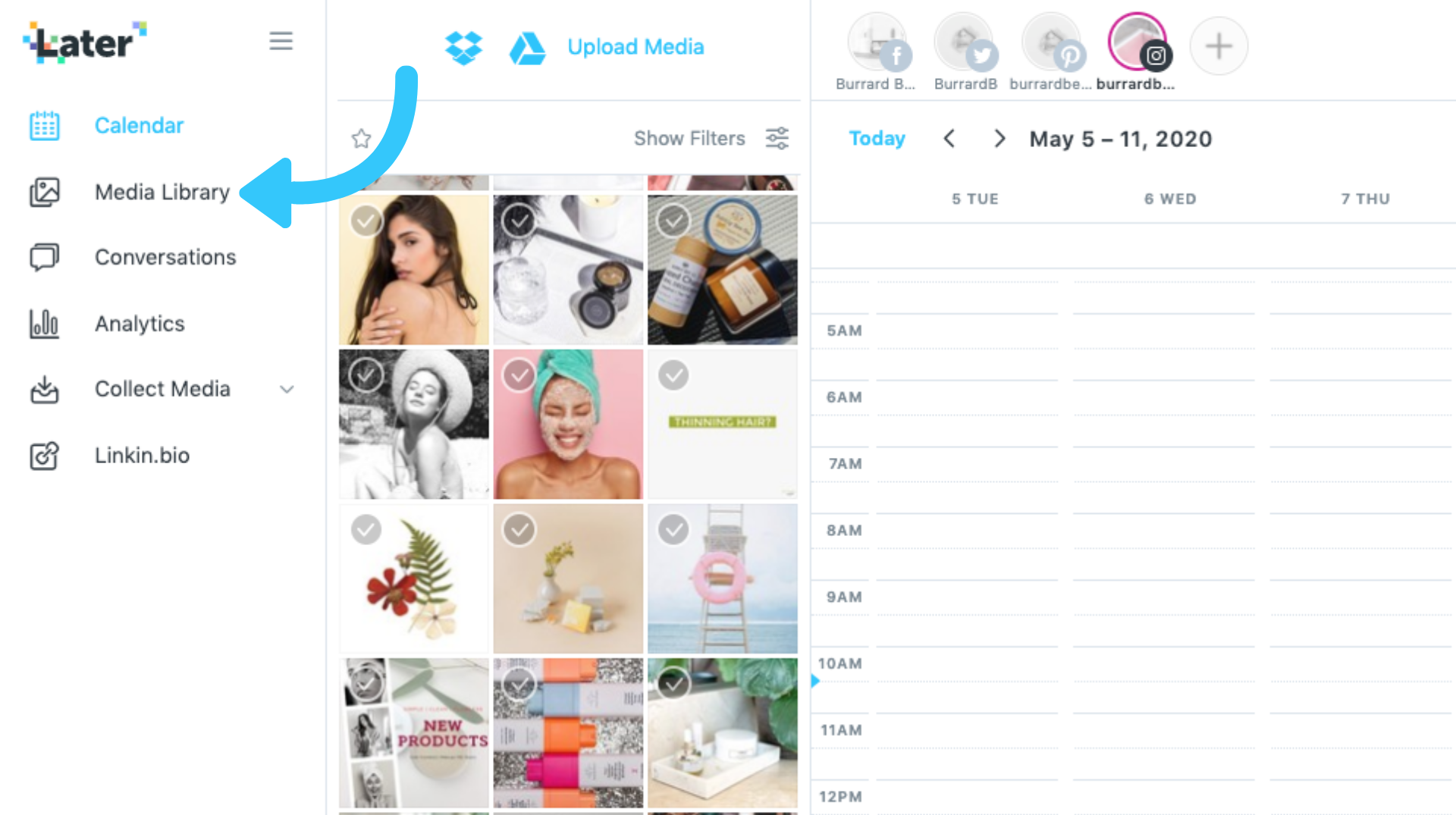 Photo View vs. Table View
By default, your Media Library will display your photos in the chronological order that they were uploaded in.
You can also view your Media Library in Table View. This gives you more information about your media item, such as:
The original file name
Upload date
File size
The number of times that media item has been used in a post
Any media notes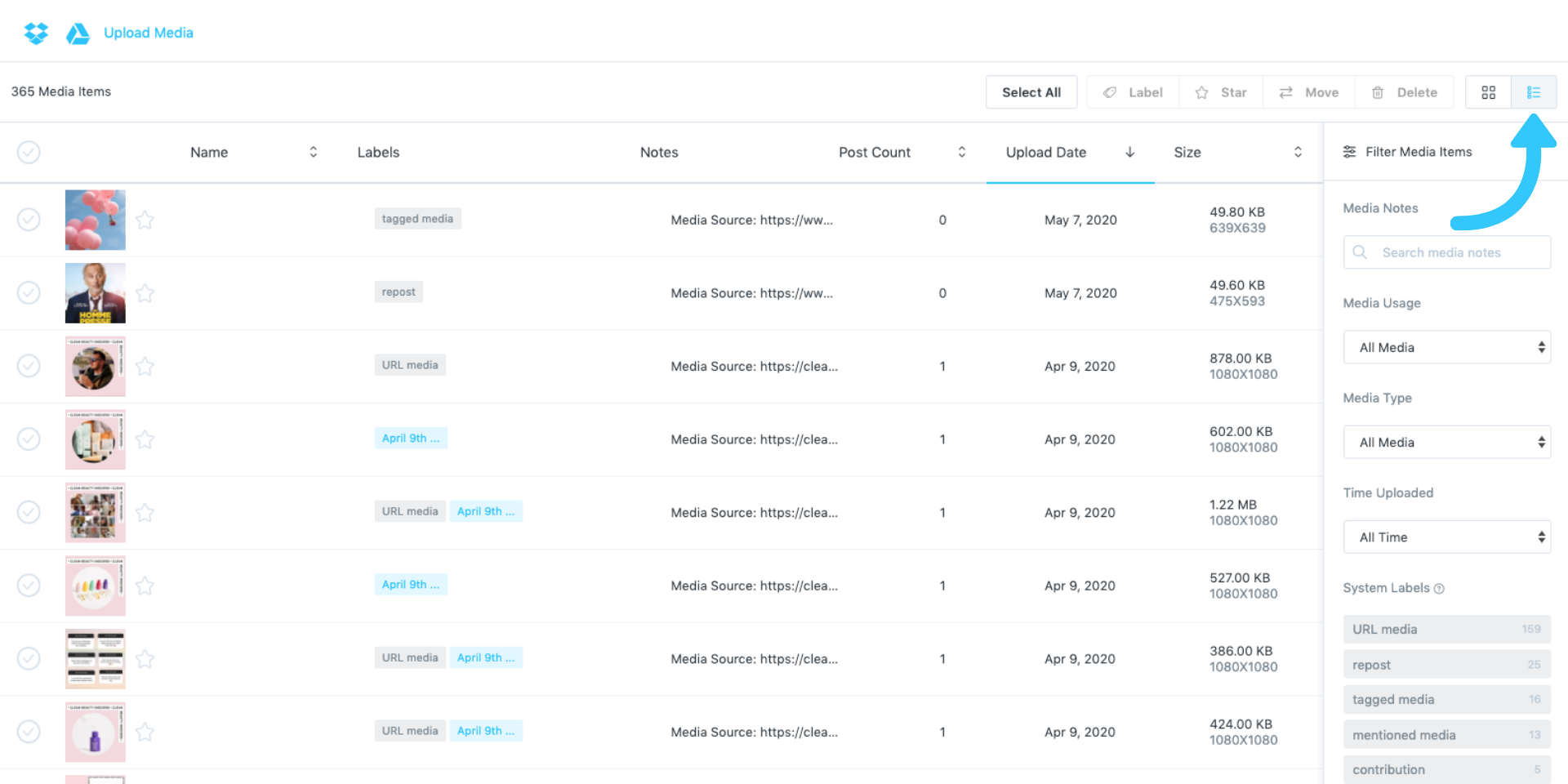 From your Media Library, you can: