Set up mobile notifications so you can publish notification posts through Later's iOS and Android mobile apps.
Important:
Unless you're auto publishing posts, Instagram requires you to post through their mobile app
Instagram personal profiles can only publish through mobile notifications
Instagram business or creator profiles don't need the mobile app to Auto Publish posts
You will only receive notifications from the Later account that you are currently logged in to on your mobile device

It is not possible to receive mobile notifications from multiple Later accounts
Setting Up Notifications
Desktop
To set up Later mobile notifications on the web, or to send a test notification:
Log in to Later on the Web.
Go to Settings > Social Sets & Access Groups.
Find the Access Group with the social profile you want to enable notifications for and click Edit.
Click Edit next to the relevant social profile.
Click Devices to Notify.
Here you'll see a list of all the devices connected to your Later Account. Simply select the device(s) you'd like to be notified on when it's time to post.
​
iOS
To enable Later mobile notifications on your iPhone or iPad:
Go to your device's Settings.
Go to Notifications > Later.
Select the notifications you'd like to receive
​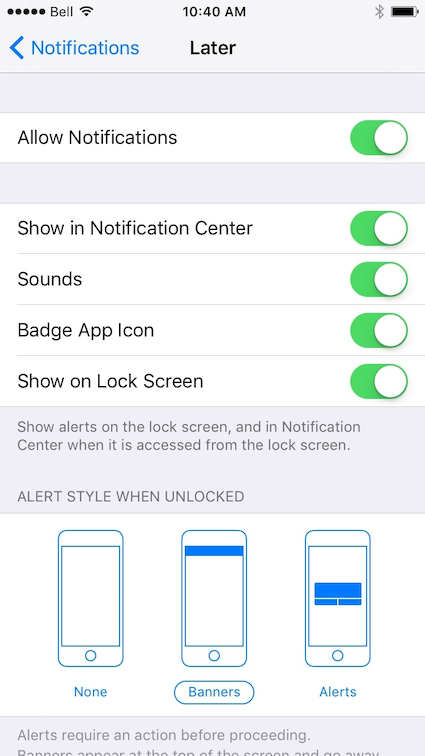 ​
Important: If you're an iOS user you may want to choose the Persistent Banner Style. Temporary banners flash and disappear quickly, so you may miss your notification!
Android
Settings on each Android device can look a little different. Here are general instructions to enable Later mobile notifications on Android devices.
Go to your phone Settings.
Go to "Apps, Notifications, Permissions," "App Notifications," or "Apps."
Find Later and go to the Apps Settings section.
Make sure notifications are enabled.
​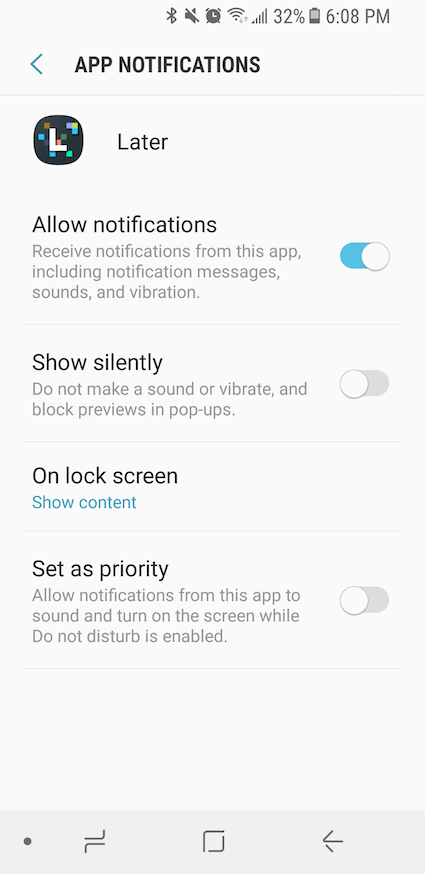 ​
Related Articles:
I'm Not Receiving My Mobile Notifications
​