Later's Share Calendar feature makes it easy to share your Instagram content calendar with your boss, client, or co-worker. The best part? No logins, accounts, or training needed!
With a single link, you'll share a preview of the aesthetic of your Instagram feed, a view of the scheduled posts (media, caption, date & time), and a visual content calendar with scheduled times and dates.
Step 1: Generate Link to Share Your Instagram Calendar
Once you're ready to show off your Instagram content calendar head over to your Instagram Visual Planner. At the bottom of the page, click Share Calendar.
This will generate a unique link that captures a snapshot of your scheduled content at that instance. The link will expire in 48 hours.
Tip: Share multiple versions of the content calendar by using the Visual Instagram Planner to design your feed. Then click Share Calendar for each version and copy the different links.
Step 2: Send the Link for Review
Now that you've generated the link, you can send it to your colleagues, clients or boss (the same link can be sent multiple times). We recommend using your preferred communication channel, such as email or Slack.
Important: All edits and comments for approval will need to be done outside of Later.
Viewing the Share Calendar
There are three ways to view Instagram content in the Share Calendar.
Grid View:
A preview of what your Instagram feed will look like with the scheduled posts.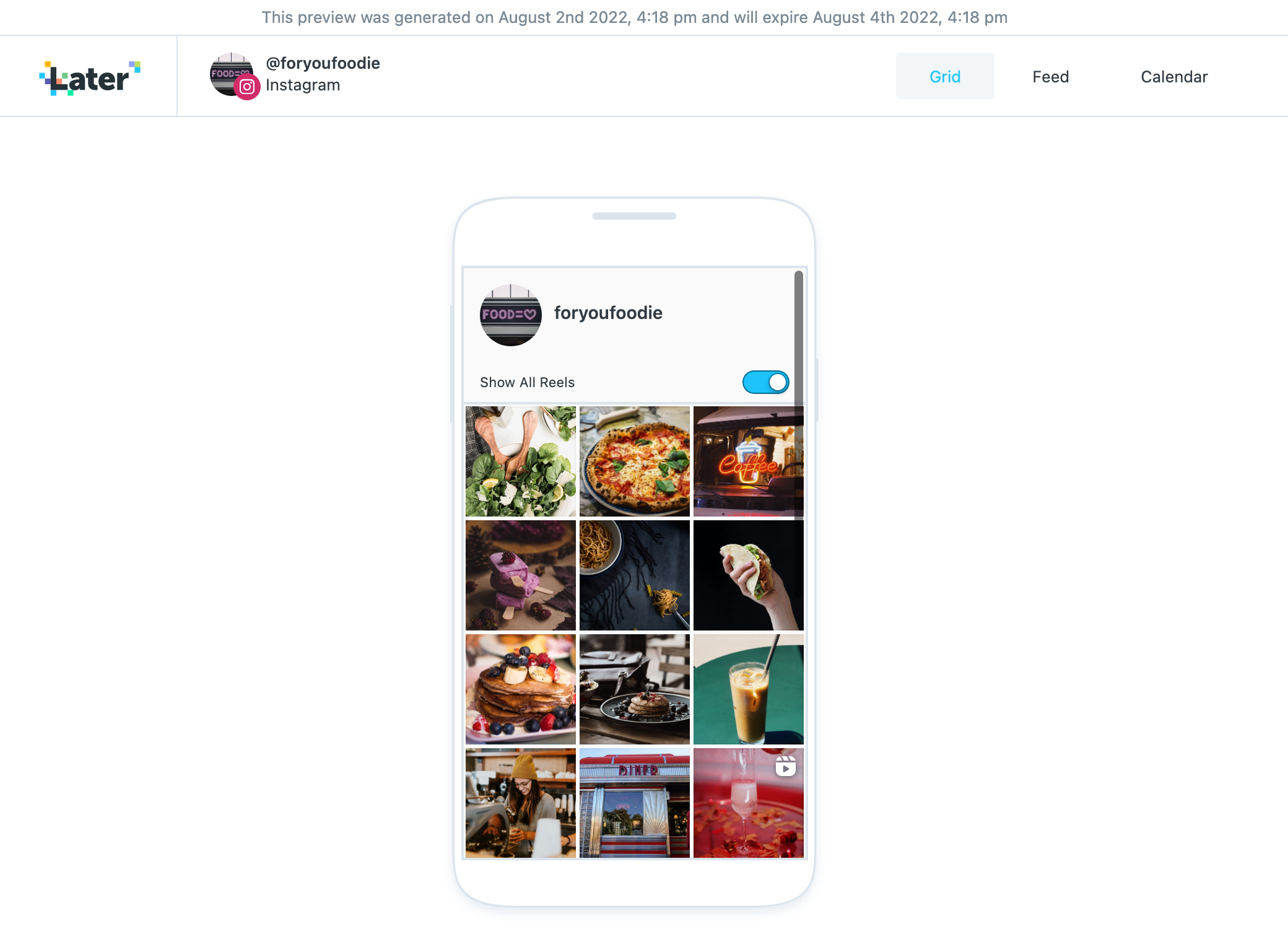 Note:
Due to Instagram limitations, the grid view will show all of the Reels that you have posted (not just those shared to your feed). You can toggle their visibility from the top of the Planner.
Feed View:
A larger view of the scheduled photos and videos with the caption and the time and date the post is scheduled for. This experience will resemble scrolling through your Instagram Home Feed.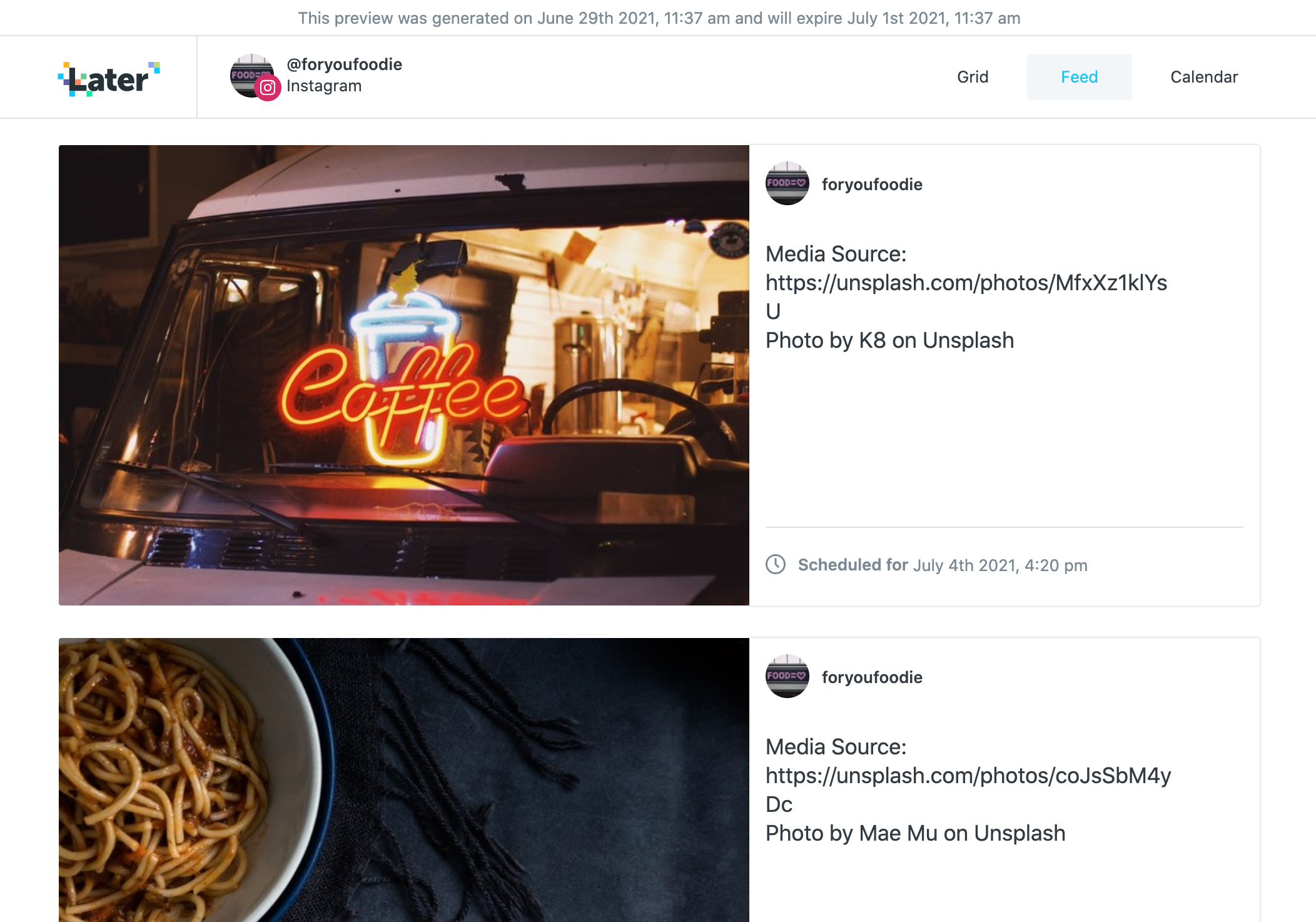 Calendar View:
Both a weekly and monthly view of how the upcoming content is planned out.