Make the most of Later by staying up to date with the latest features and improvements.
Track Your Linkin.bio Views by Location
Exciting news! You can now analyze your Linkin.bio views by geographical location. Discover where your most engaged followers, fans, and potential customers are situated by seeing which countries and cities generate the most clicks to your Linkin.bio feed.
You can find your Linkin.bio views by location by heading to the Analytics page and clicking the Audience tab.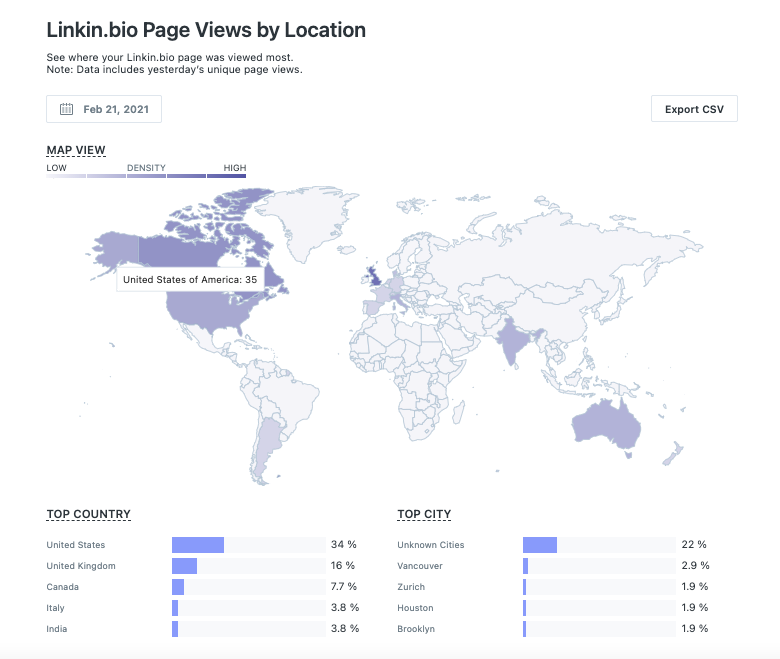 Your guide to Later's Instagram Audience Analytics
Available now on Growth and Advanced plans
Calendar View Now Available on Android
Calendar View is now live on the Later Android app (version 5.18.0 and up)! Get a clear overview of your upcoming Instagram posts, update your posting times, and quickly plan out your schedule on-the-go.
Later users on paid plans can view a full year back or ahead and those on free plans can see the previous and next two weeks.
Your Guide to the Later Mobile App
Calendar View is available on all Later plans on Android and iOS.
Instagram API Update: Auto Publish Post Limit
You may be aware that Instagram has recently made changes to their API, which affect the number of posts you can share via Auto Publish. Each Instagram business profile can now auto publish a maximum of 25 posts within a moving 24-hour period.
Notification publishing isn't affected by this change – so you can continue to schedule as many posts as your Later plan allows.
If your profile reaches Instagram's limit, posts that couldn't be auto published will show an error on the Calendar in Later. If you see the error, you'll be able to reschedule the post for a later time. If you want the post to publish straight away, select notification publishing when you reschedule the post.