Make the most of Later by staying up to date with the latest features and improvements.
Introducing: TikTok Scheduling – Early Access Beta
Already using TikTok, but looking for a way to plan out and schedule your posts? We've got the beta for you. Available on all paid plans, our early access beta gives you the chance to be among the first to try our new TikTok Scheduling feature.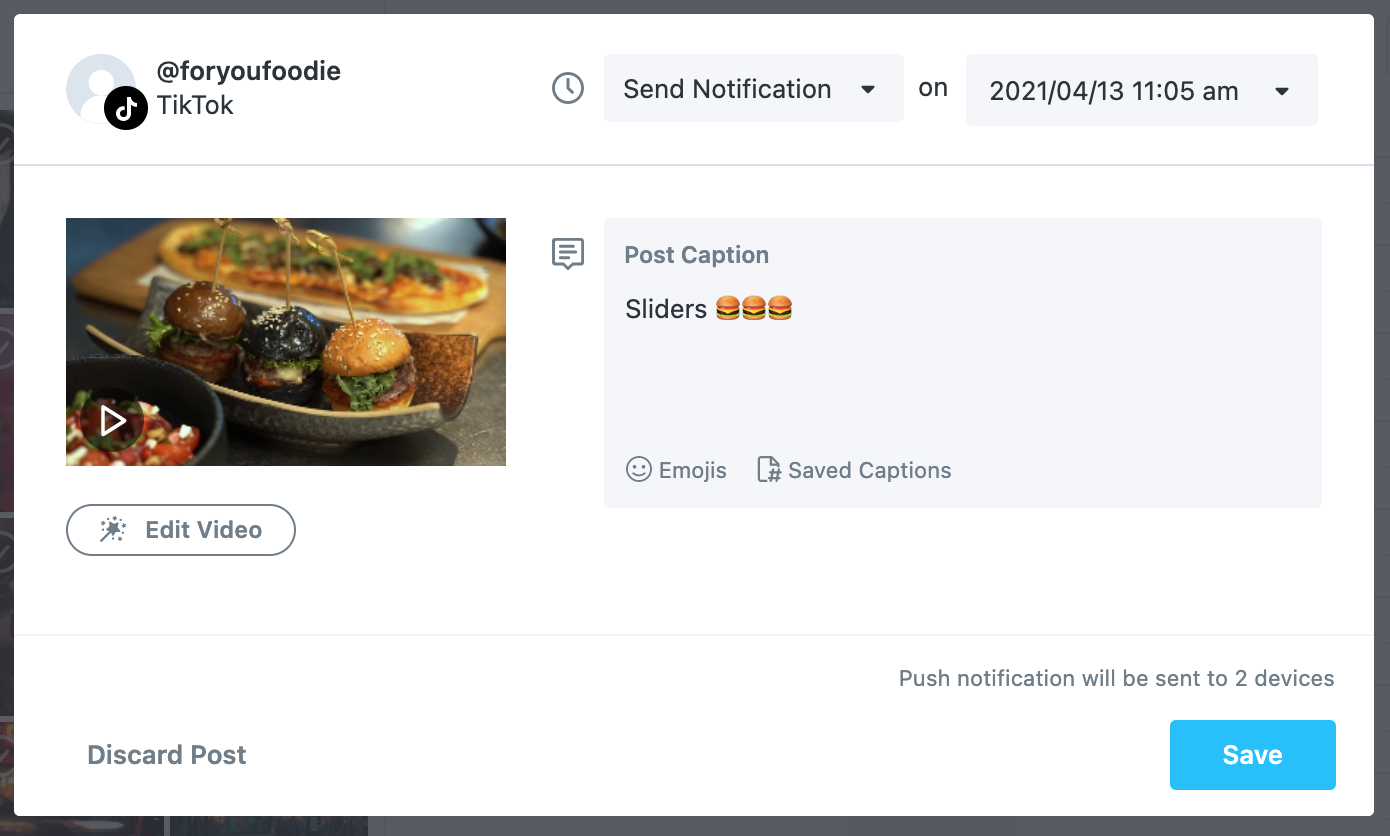 Reminder to Use 30/60 FPS Videos
Want to choose the thumbnail or cover image for video posts? Your video needs to be 30 or 60 frames per second. We've added an alert to notify you if your video isn't 30fps or 60fps when you're scheduling.
View Updated Metrics in Stories CSV Reports
Get all the insights on your Instagram Stories performance for reliable and accurate reporting. We've updated our downloadable CSV reports to include our complete Detailed Stories Performance metrics. Download on demand to easily review your impressions, reach and replies, plus advanced metrics like story exits and taps back and forward.