Later helps you manage multiple groups of Social Profiles from one Later account including Instagram, Pinterest, Facebook and Twitter.
Simply add your social profiles and create multiple Access Groups to better manage access to your photos, videos and social profiles. Access Groups allows you to have multiple Media Libraries so you never have to share all your photos and videos with all your accounts and users.
Note: Multiple Access Groups are only available select paid Later plans.
Toggle between Social Profiles from Later on the Web:
From your Later account, click the Access Groups Selector to go to the Access Group you'd like to manage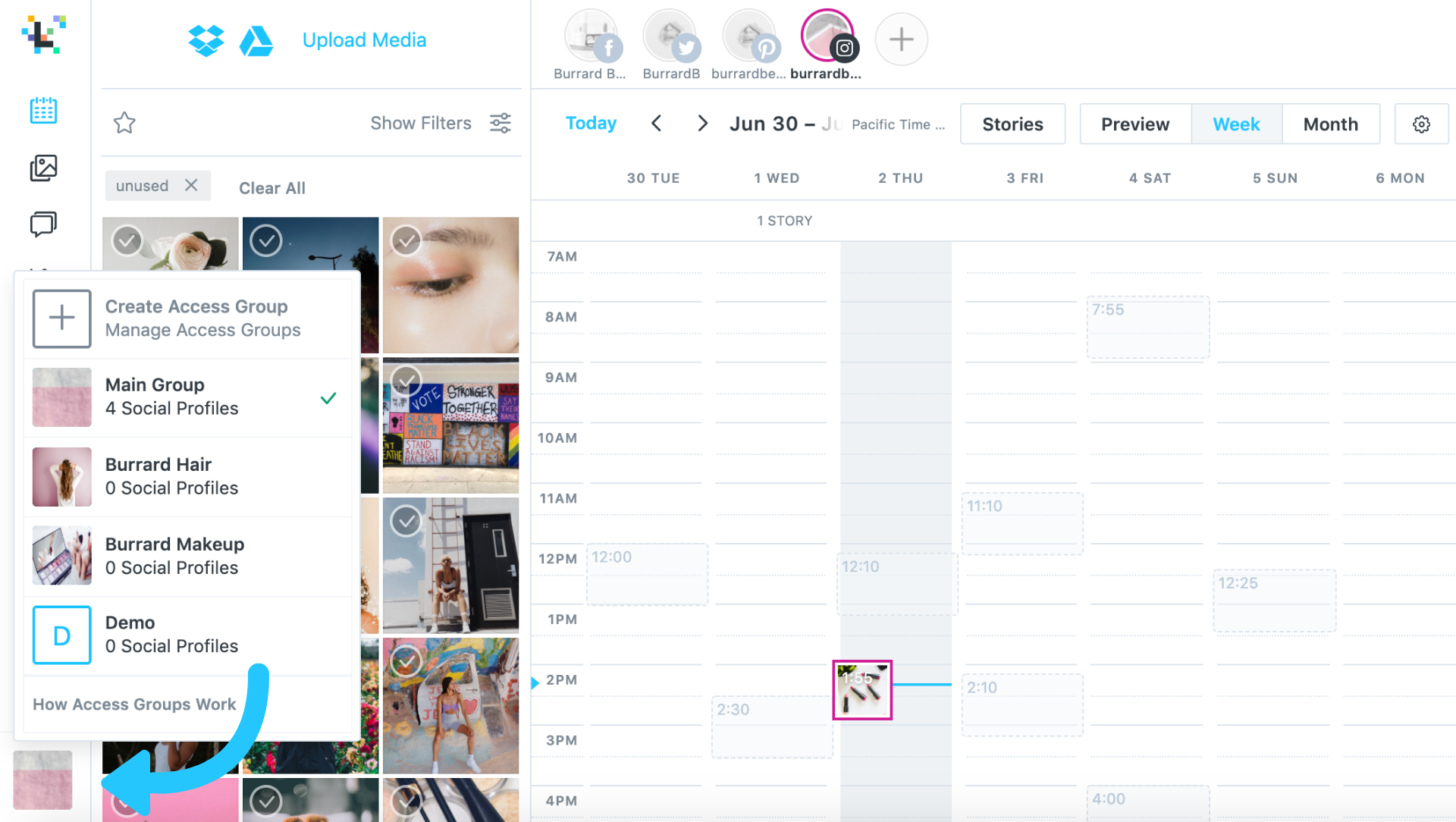 2. Once you're in the right Access Group, from the top of the Calendar page select the social profile you'd like to schedule for