You can schedule to Twitter from Later on the web or the Later mobile app
Twitter posts must be scheduled with a photo or video
Twitter posts are always auto published
Step 1: Add Twitter as a Social Profile
Sign into Later on the web and click the Access Group Selector in the bottom left corner.
Select the Access Group you'd like to add Twitter to. If you have multiple Access Groups, make sure to select the Access Group you would like to add your Twitter account to.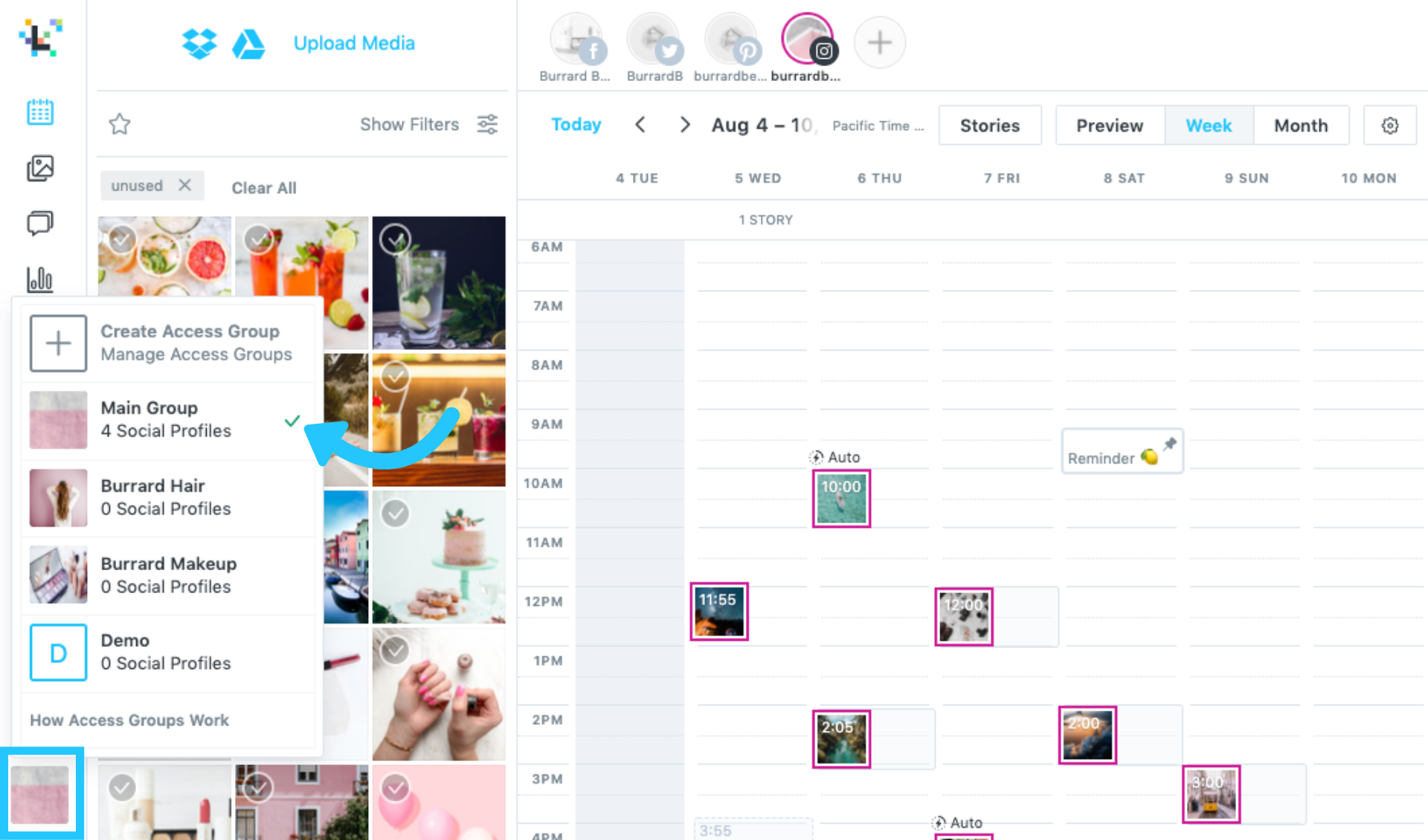 Click the + symbol at the top of the Calendar and follow the prompts to connect your Twitter account.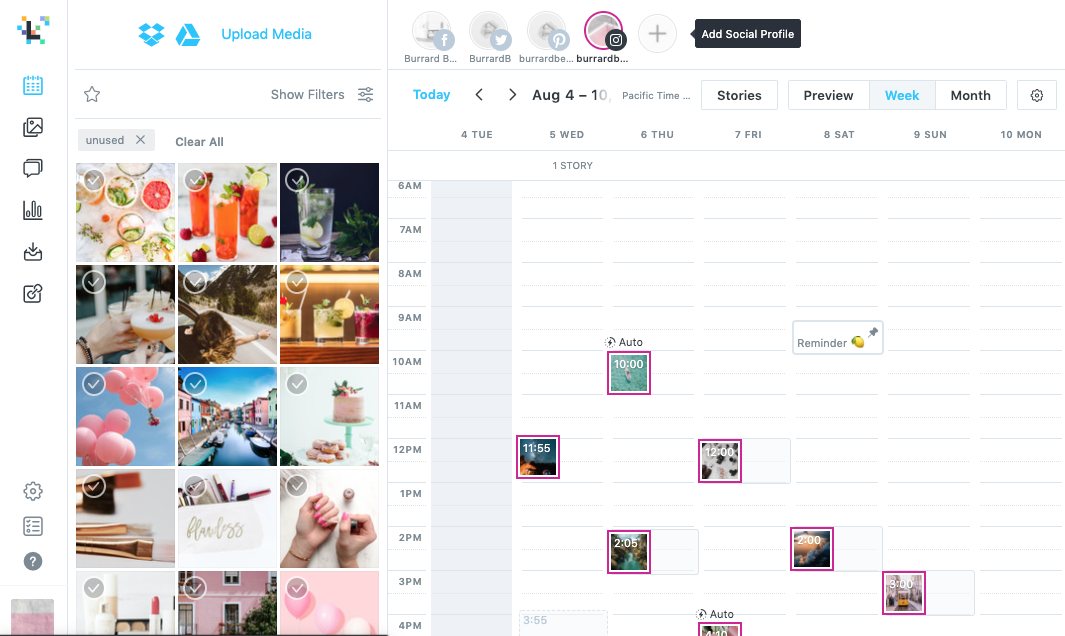 Step 2: Schedule Your Tweets for the Week
You can schedule a tweet the same way you schedule for Instagram, simply drag and drop an image or video from your side library to your calendar to schedule a tweet!
A reminder that Twitter posts scheduled using Later must contain a photo or video.
On our paid plans, you can schedule a multi-photo tweet with Later! Just select multiple images from your side library before dragging into your calendar. You may attach up to 4 photos, 1 GIF, or 1 video in a Tweet.
Step 3: Add Your Captions
Twitter's character limit is 280 including an image!
Click Save to schedule your post.