Whether you're travelling the world, working with a remote team, or scheduling posts for an audience in a different timezone, we've made it easy for you to change your calendar's timezone! Simply choose the timezone you wish to schedule for and begin planning your week of posts.
Set your default timezone:
Go to Settings
Scroll down and locate your Timezone settings under Preferences
Click Edit, choose your desired timezone, and press Save
Scheduling for a different timezone:
From the calendar page, click on Calendar Settings, and then select a timezone from the dropdown menu. Click Update Settings to save the changes.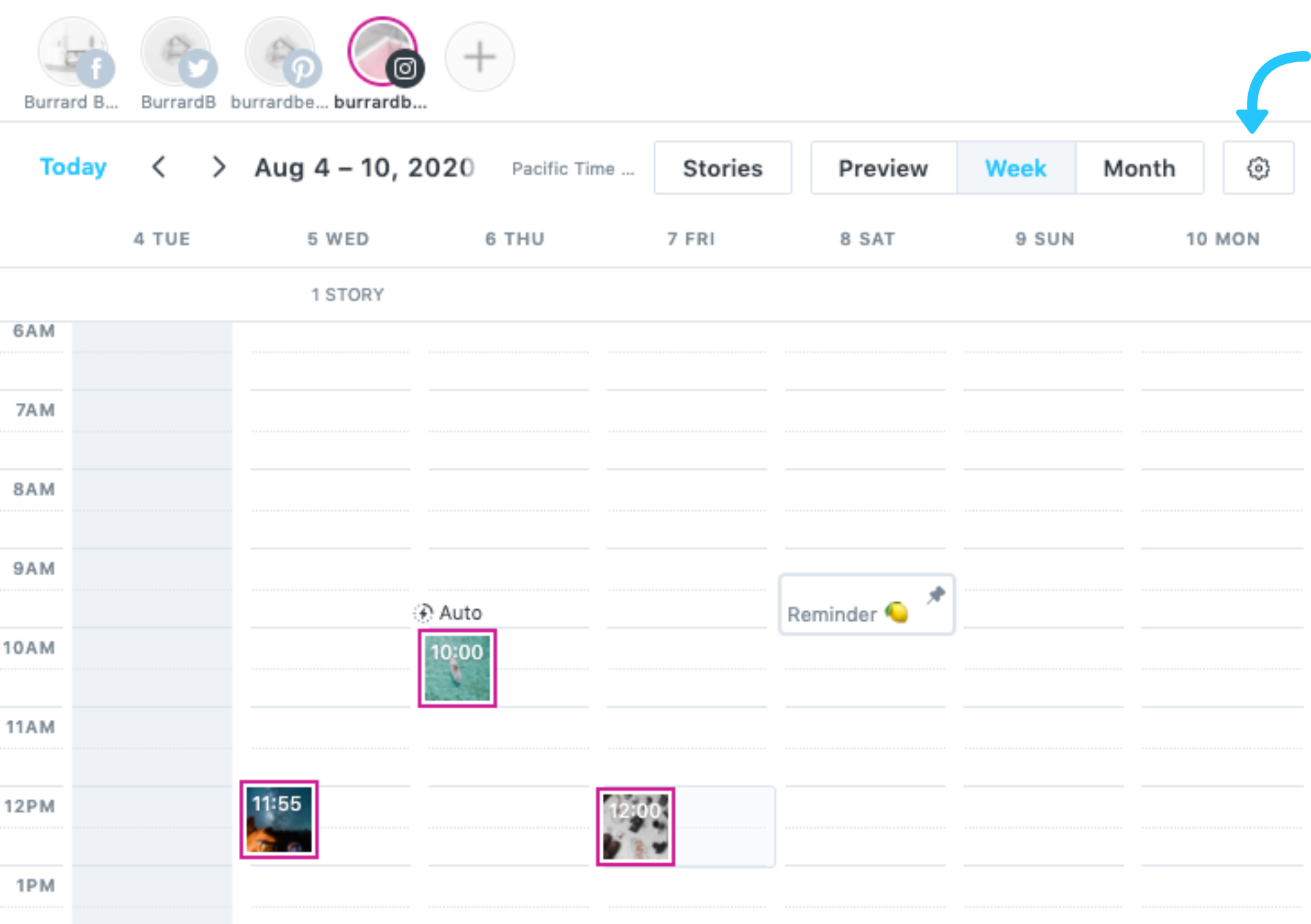 Your calendar will now reflect the timezone you chose. Begin dragging and dropping media onto the calendar to schedule.
Warning: After selecting a different timezone, you can navigate to different pages on your Later account. However, as soon as you refresh the page, your timezone will change back to your default timezone.
Now that you've scheduled your week of posts in a different timezone, refresh the page to go back to your default timezone. You will then see changes in the scheduled times, as your posts are now reflecting your default timezone!
Related Articles:
Share your Instagram Content Calendar
Calendar Notes