Your post count is the number of posts you're allowed to schedule in a month. The number of posts you get per month depends on your Later plan.
How are posts counted?
Posts are counted toward your post count/limit when they're scheduled, not when they're posted.
Instagram Story posts also count toward the Instagram post count.
Example: If you're on a Growth plan, you get 150 posts per social profile per month. If you create 150 Instagram posts before the end of the month, you've reached your post limit for Instagram posts for that month—even if those posts haven't been published yet.
Your post count resets on the 1st of every month at 12AM UTC.
What if I delete a post?
If you delete a scheduled post before it is published, and that post was originally created within the same month, it will be added back into your post count for that month.
Where can I see my current post count?
You can view how many posts you have remaining for the current month in your Account Settings under Posts used this month.
This page displays the number of posts you've already used this month for each social platform: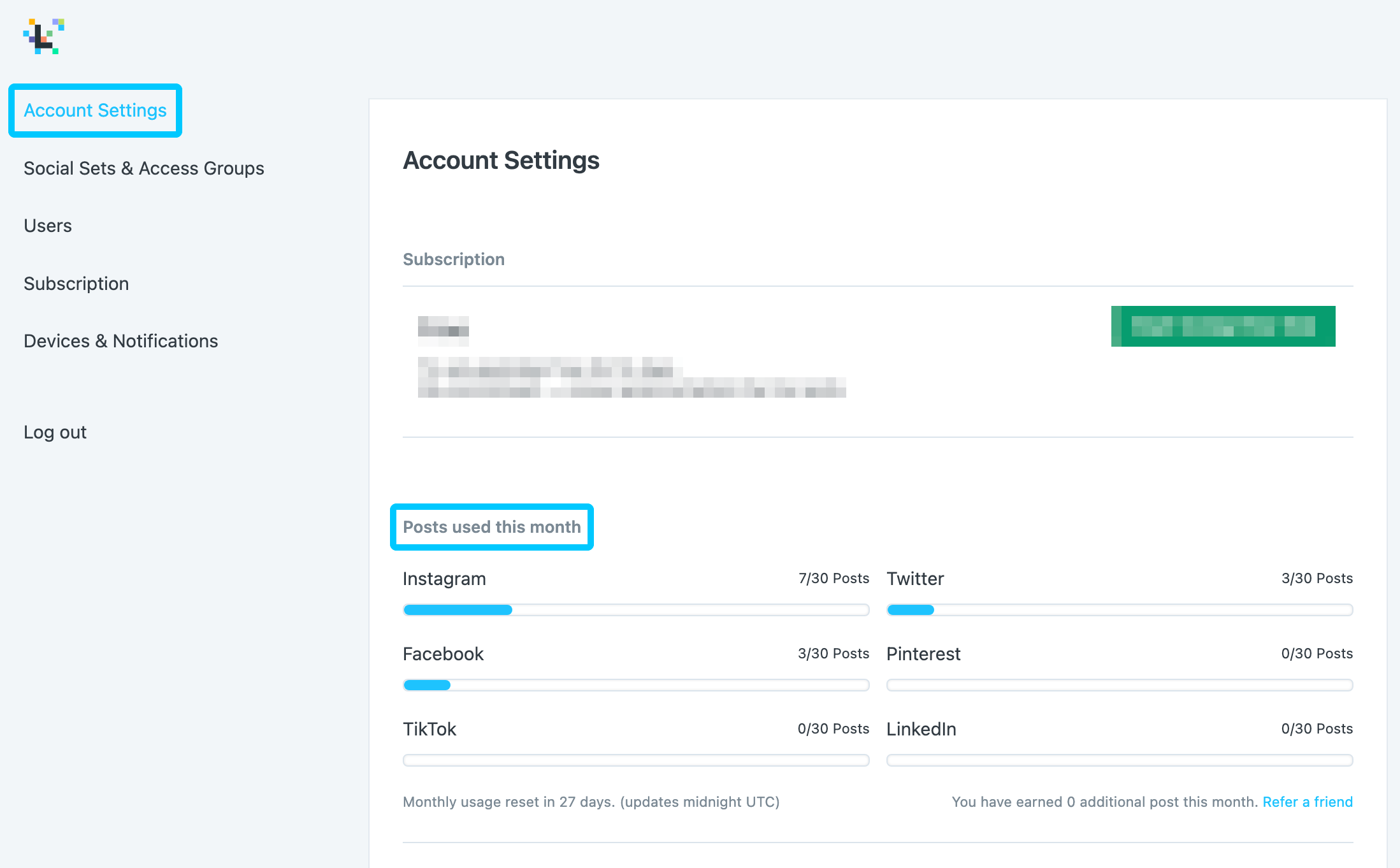 Do draft posts count against my post count?
When you create a draft post, it will be counted as a post for that month; however, once you schedule that post, it will not be counted again.
If you delete a draft post, it will be added back to your post count for that month.
How can I get more posts?
1. Join our Referral Program
For every friend you refer to Later, you and your friend will get 10 additional posts per month.
Your referred friend uploads a photo to Later and schedules it to be posted.
The photo is published to their Instagram feed.
You and your friend automatically receive 10 additional posts per month.
Once they sign up you can track their status on the referral page