Using the Later Post Builder, you can easily schedule all your social media posts. This article will show you how it's done.
With the Post Builder, you can:
Schedule for one or multiple social profiles within an

Access Group

Schedule posts for all

social platforms supported by Later

Schedule single media and Multi-Photo (carousel) posts




Save posts as drafts to revisit later (paid plans only)
Keep in mind that each social platform has its own requirements, so customization for each platform may be required.
Step 1 - Choose Your Social Profile
In Later on the web, Choose the social profile you want to schedule for at the top of the Calendar.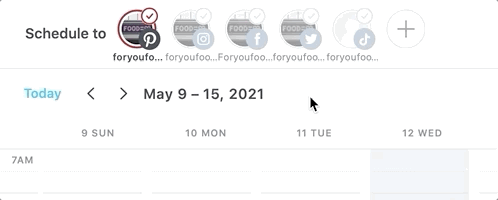 Looking to schedule a post to multiple profiles? Click the check mark (✓) on the social profiles to select multiple profiles at once.
Step 2 - Choose Your Media
From the Side Library, drag and drop the media for your post onto the Calendar.
You can select one image or video, or select multiple media items by clicking the checkmark on the media, then dragging.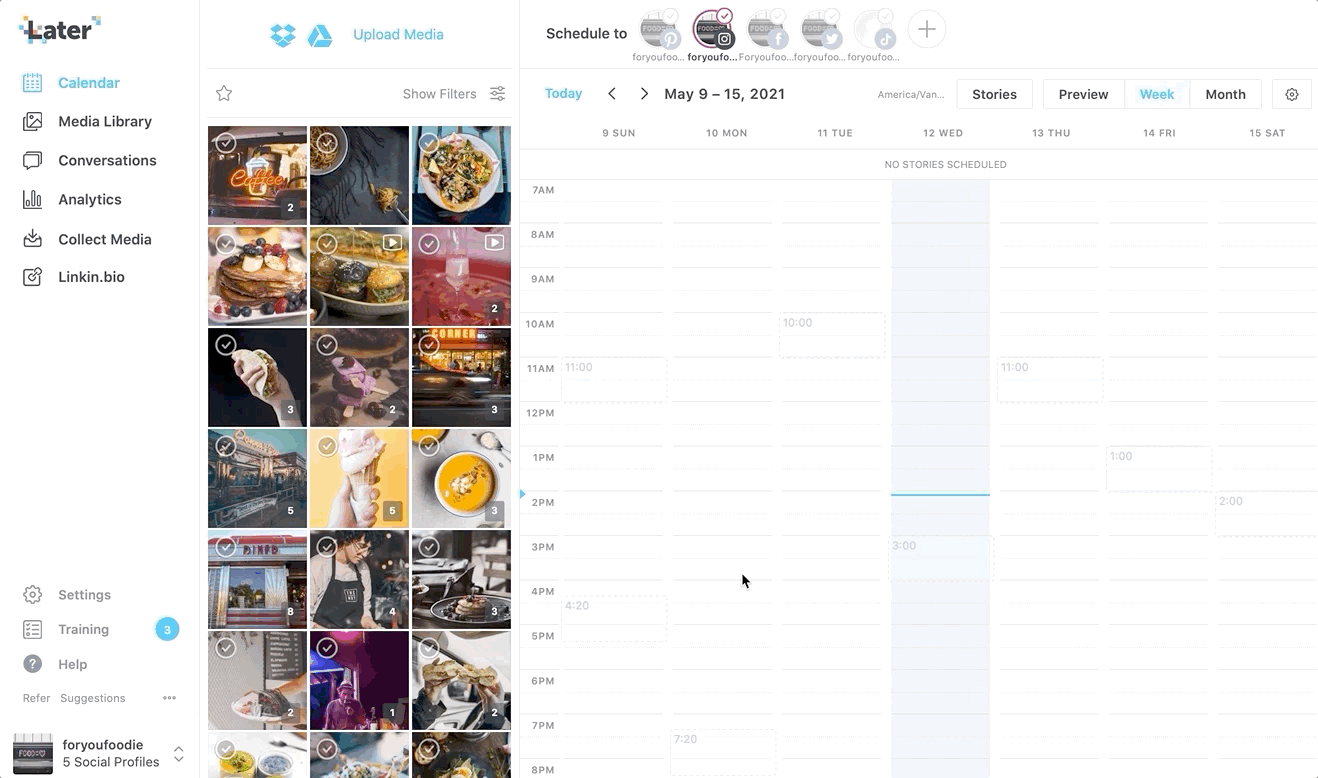 Step 3 - Add Your Caption
Write a caption for your post. Use a Saved Caption and Hashtag Suggestions to help, or write something new. If your media has a Media Note, this will be pulled into the caption automatically.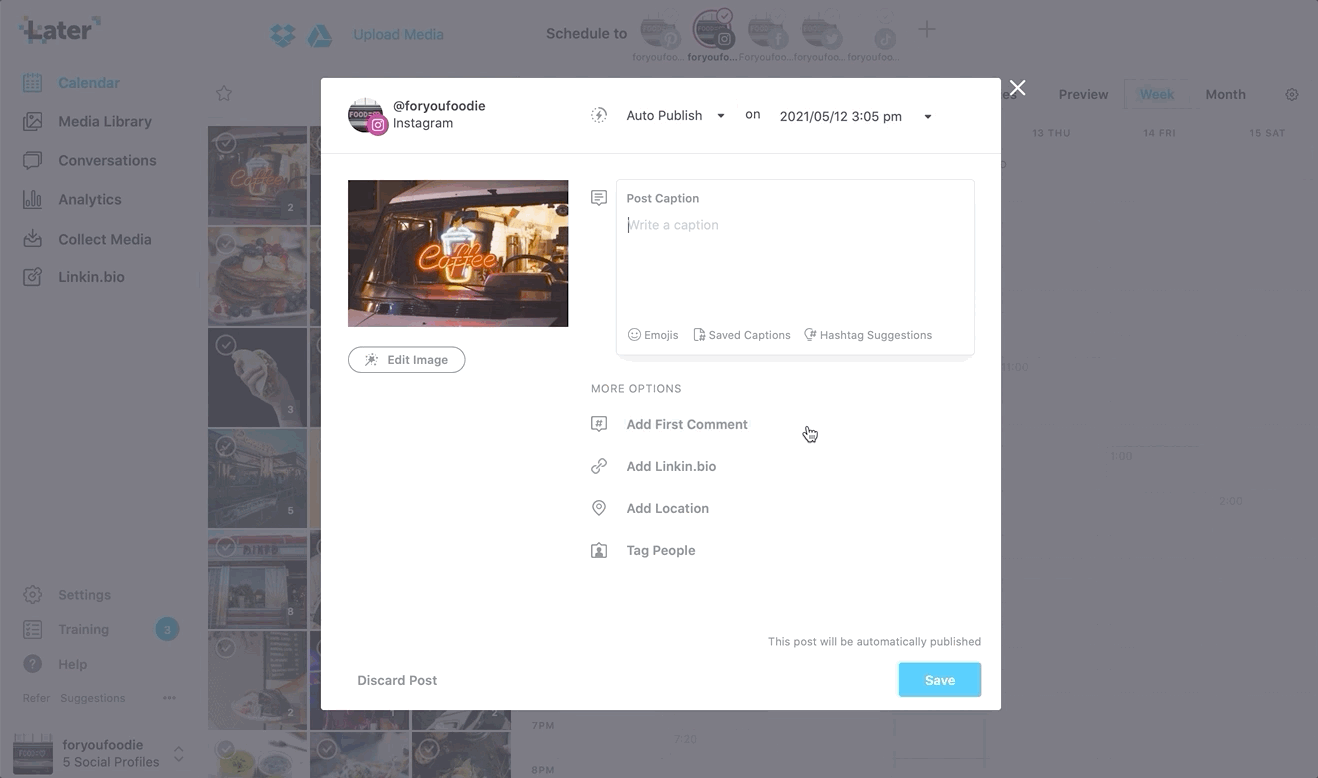 Scheduling to multiple profiles? After you've written you caption click Customize Posts, then scroll through each post to customize them in Step 4.
Step 4 - Customize Your Post
Now you'll customize your post. You can:
And for Instagram posts:
Click Schedule Post and you're done! Alternatively, click the down arrow next to the Schedule Post button and click Save as Draft to save your post without scheduling it for publishing.
Note:
If you want to edit your post any time before publishing, click the post on the calendar to reopen the Post Builder.
How Are Posts Published?
Tweets, Pins, Facebook, and LinkedIn posts will go live at their scheduled time. Nothing further needed from you.
Instagram and TikTok posts:
Related Articles:
Schedule & Publish Instagram Stories