Make the most of Later by staying up to date with the latest features and improvements.
Generate Your Instagram Performance Report
We've made sharing your Instagram performance stats easier than ever.
With Later's new Performance Report feature, you can generate a reliable, shareable Instagram analytics report that auto-updates every 24 hours with your latest data.
Available now on Growth and Advanced plans, the Performance Report showcases all the key metrics, your audience demographics, and your top performing content – perfect for sharing with colleagues, clients, or for pitching to brands.
And, because Later is an official Instagram partner, you know it's data you can trust.
How to Generate Your Performance Report
The Performance Report is available now on Growth and Advanced plans.
Video is Now Available on Free Plans
Big news! Video Scheduling is now available on free plans.
Sharing video content is a great strategy for increasing your engagement and following – and we're excited to bring this feature to all Later users.
New to Video Scheduling? To get started, drag and drop a video from your Media Library to your Calendar. Add a caption, crop, and trim the video to the perfect length. Then, schedule it to Auto Publish at a time you choose – no notification required.
How to Schedule Video Posts with Later
Video Scheduling is available now on all Later plans – including Free!
ICYMI: Our New-Look Post Builder
You might have noticed that our post builder underwent a makeover this month.
We've redesigned the post builder to make scheduling posts super simple – and to make it easier to find core Later features like Saved Captions and Hashtag Suggestions.
With the new post builder, you'll find all the same functionality with a more user-friendly design. Happy scheduling!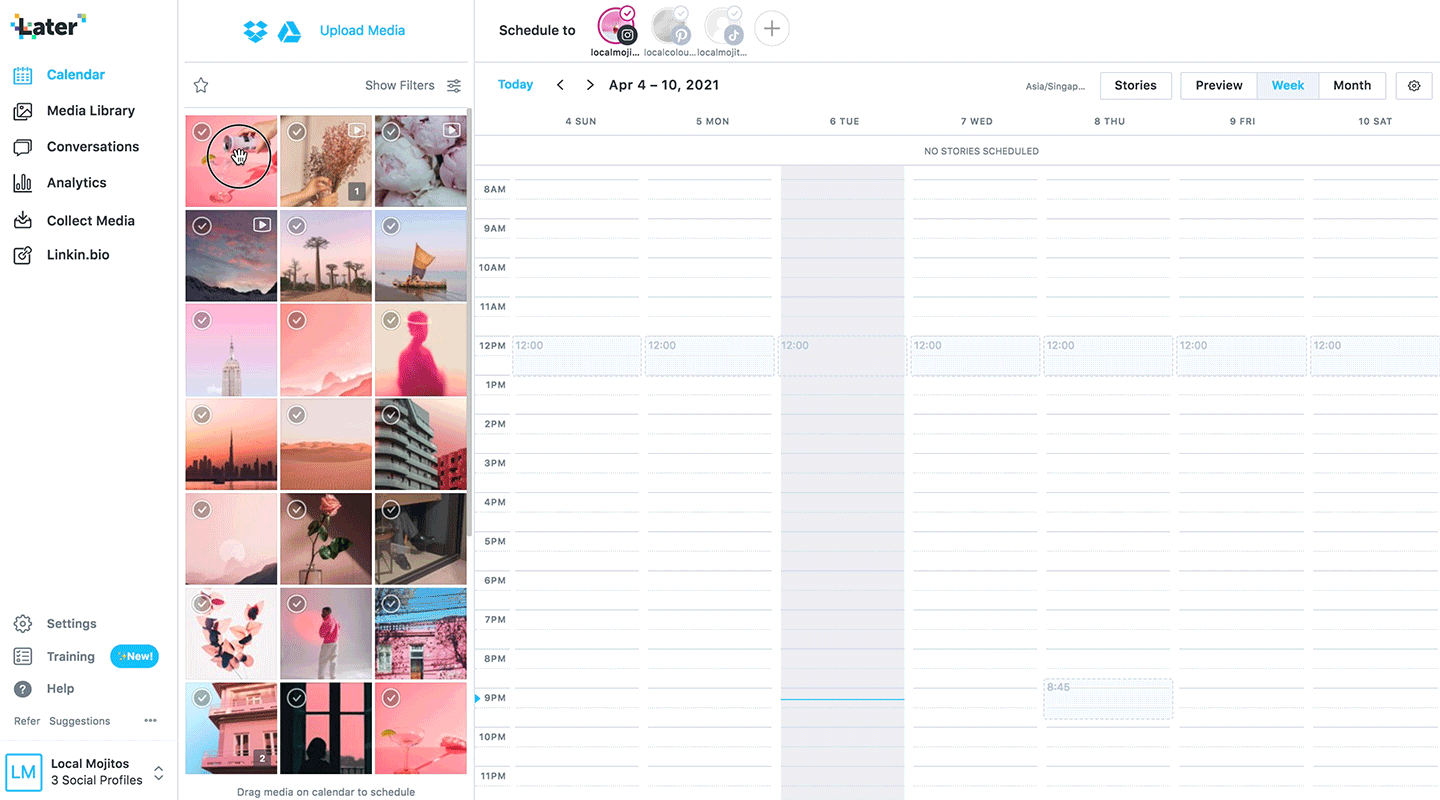 How to Schedule a Post to Instagram
The new post builder is live in all Later accounts now.