Later's Twitter Analytics lets you monitor trends in your Twitter's overall performance, measure weekly and monthly growth, and discover which of your tweets are driving the most engagement.
Important:
Twitter Analytics is available on

current paid plans

Later's Analytics are only available in

Later on the web

(not available on mobile)

Later will only have analytics for Tweets scheduled through Later

Later provides analytics starting on your plan upgrade date
Accessing Twitter Analytics
From the left side menu click Analytics. Then select your Twitter profile from the dropdown at the top of the page.
Profile Overview
Tracking your profile growth will help you get an idea of which of your strategies and posts are performing best for gaining followers on Twitter.
At the top of your Analytics dashboard choose the date range you wish to view your analytics for — the Profile Growth chart will reflect the total number of followers you gained or lost in the time period you have chosen.
Note:
We start tracking analytics from the day you add your Twitter or upgrade to a current paid plan. We cannot display data from before then.
Tweet Performance
Here you can analyze up to 3 months of Tweet performance to understand which posts got the most engagement. You can sort your posts by Date, Followers, Engagement, Favorites, and Retweets.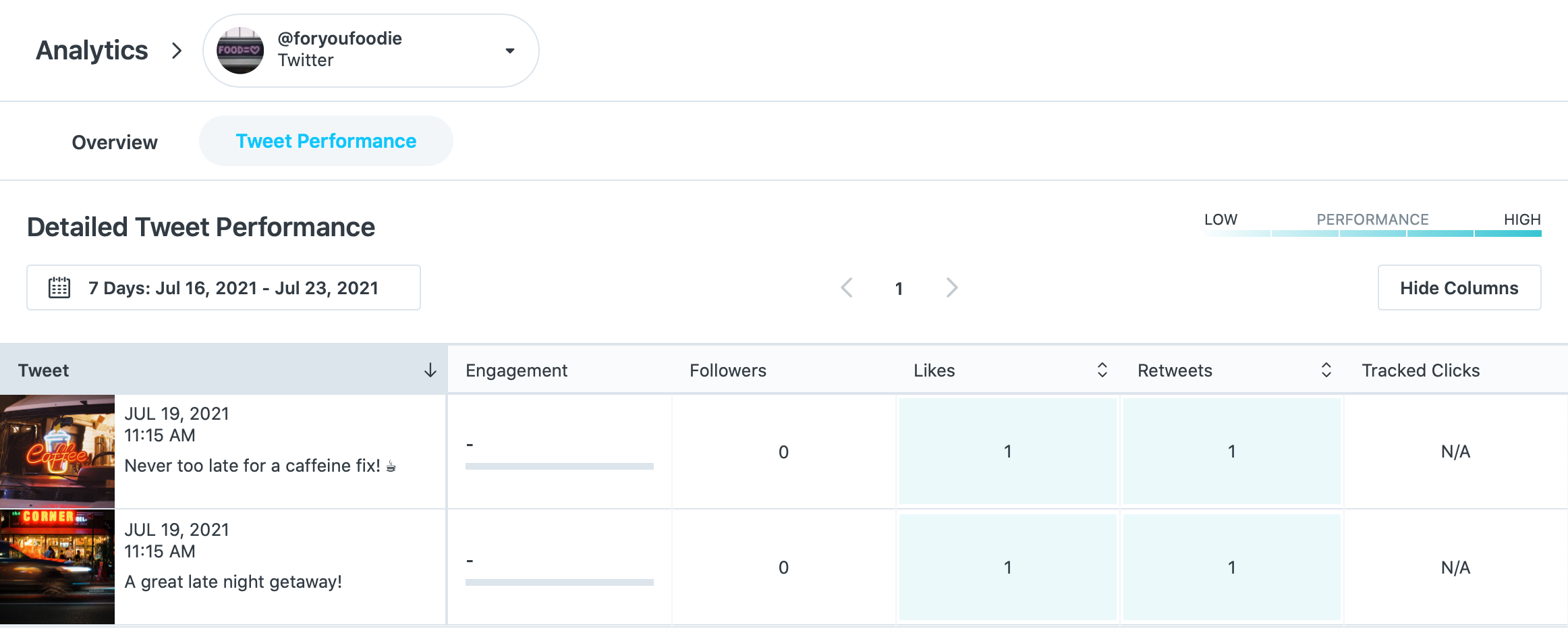 Note:

Current paid plan
can also sort posts by tracked clicks. You'll only see tracked clicks for Tweets where you've enabled click tracking.
To see a single Tweet's performance over time, click Details.

Related Articles:
Schedule a Tweet with Later
A Guide to Later's Instagram Analytics
Pinterest Analytics